6 Log Home Maintenance Tips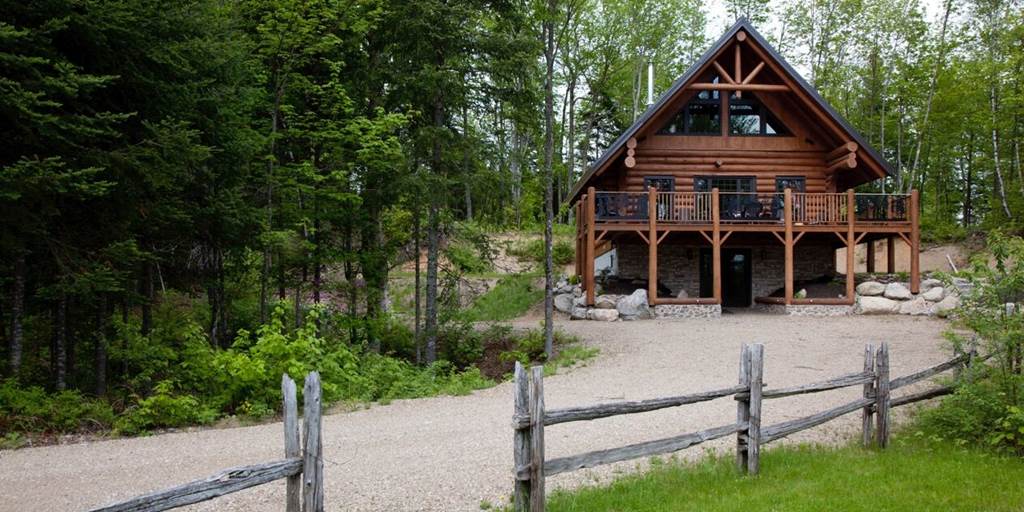 Ready to do some spring cleaning around your log cabin? Maintaining log siding is easier if you dedicate a weekend once a year to cleaning the wood around your log home. If you ignore your log siding for too long, you may end up having to strip off the pre-finish stain and re-apply it again. Small efforts can really make a big difference in the preservation of your log home. Here are six places you'll want to check around your log cabin.
Drainage
Walk around your home to inspect the ground around the foundation. The soil should slope down from the cabin to keep water away. If the slope has washed away, you can easily correct this by adding more topsoil around your home.
Overhangs
Like your skin, the sun can damage your log home. Excessive sun exposure can dry out the wood and fade the tint in the stain. You'll need to check your eaves (the part of the roof that hangs out over the walls to provide shade to the outside of your house). For log cabins, make sure the eaves are at least 2 to 3 feet deep to help protect your exterior wood from moisture and sun exposure.
Gutters
Tired of cleaning your gutters? A mesh cover on top of your gutters and downspouts will help keep leaves and debris out while allowing rainwater to filter through. This not only makes cleaning your gutters easier, but it will also prevent moisture from backing up under the eaves and leaking inside.
Cracks
After a cold winter, it's best to inspect your log cabin for any cracks in the wood. Look for upward-facing checks (or cracks), as these can collect rainwater and cause damage to the logs. Also, both inside and outside of your log cabin, look for any separation in the chinking or sealant. These gaps could let moisture and air seep in and can be resolved with caulk.
Mold and Mildew
Inspect the outside of your log cabin for mold or mildew build-up. Mold and mildew grow as a result of moisture, which can be common for log cabins in the woods. So you don't have to worry about mold or mildew growth, consider applying a stain with mildewcide built in. Northern Log's pre-finishing stain has a borate treatment, which prevents the growth of mold and mildew on log siding.
Preventative Care
Do some light cleaning inside and outside your log cabin. Take a broom to sweep away any cobwebs, loose dirt, and leaves from the siding. Even with a protective stain, dirt can be a source for mold and mildew to grow.
More Log Siding Tips
You invested a lot into building your dream log home. Now, make sure it last for generations to come. Northern Log Supply has the answers to all of your log siding questions. Sign up to receive advice, special offers and discounts on our wood products. Or, give us a call, and our friendly staff will be happy to help you with selecting the right wood, finish, and features for your home