Everyone Loves tHe Look of Perfectly Weathered Wood. Now Get it Without Worrying About Flaws or Running Out.
Weathered Wood from Northern Log Supply gives you the chance to create a beautiful, distinctive, rustic look and feel for any residential or commercial project. Using 100% newly sourced pine wood, we offer a wide array of products, including weathered wood planks, siding, and panels, antique lumber and timber, and much more.
Best of all, our Weathered Wood comes with all the charming touches of distressed or reclaimed wood, with none of the issues — such as inconsistent supplies, curling, crooked boards, dirt, or insects. Northern Log Supply works with you to find the right texture, style, and color to make your vision a reality. With all of the options available, you'll be able to create a rustic look that is all your own.
Contact Us
Weathered Wood Features
Tongue and groove

Blind nailing

Butt ends square-end matched for minimal waste

Interior and exterior uses

Variety of sizes, lengths, and styles
Weathered Wood and Antique Lumber Options
Northern Log Supply, a family-owned lumber mill operating out of Mayville, Michigan, has helped people make their log cabin dreams a reality for 20 years. Tapping into our experience and our expert craftsman, we proudly control every step of the process — from harvesting the wood to delivering it anywhere in the U.S. — to bring the best wood products directly to our customers without the middleman.
Now we're using our expertise to provide a complete line of Weathered Wood products. The look and feel of aged wood leaves an indelible mark and allows you to create a design that reflects your chosen aesthetic. With our many options you're able to create the perfect space — be it on your home's exterior or interior. Don't forget our extensive line of pre-finishing and pre-staining capabilities to get the perfect color, aid in installation, and protection.
Review our different products below and contact us today to discuss your project.
Antique Hewn Plank
Our antique hewn Weathered Wood resembles aged timber or logs that have endured many years of natural weathering. Horizontal grain breaks and mild abrasions create an old axe-hewn look. This rugged appearance comes on new wood, however, without the concerns of reclaimed or naturally aged wood like dirt, rot, and insect decay.
Tongue and groove
Can be used for interior and exterior projects
1x12 milled with bevel edge at horizontal joints
8-12' lengths with square end-match at butt joints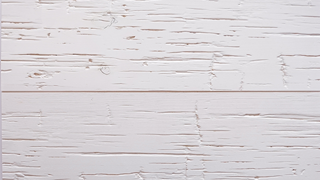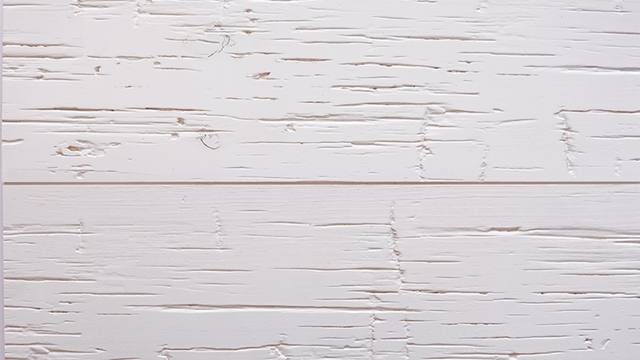 Country White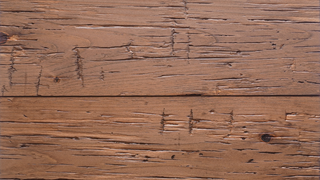 Saddle Brown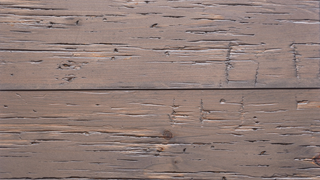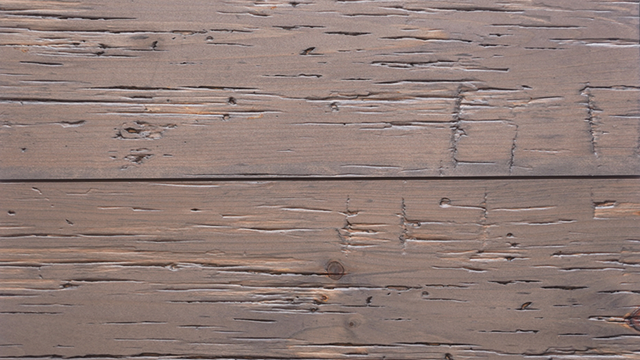 Barnwood Gray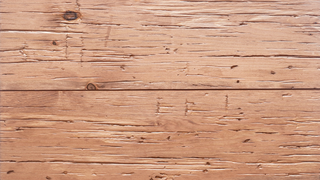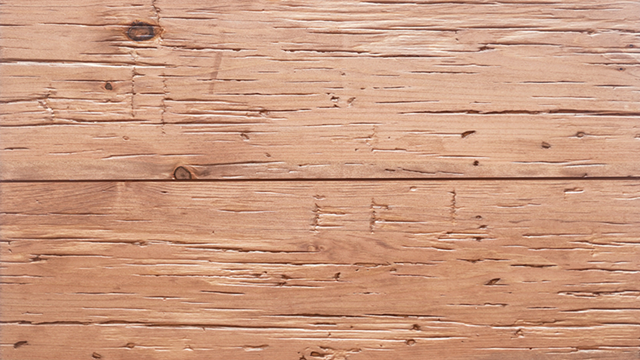 Golden Wheat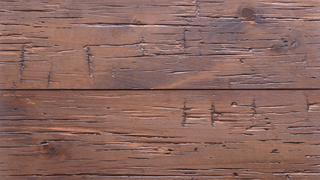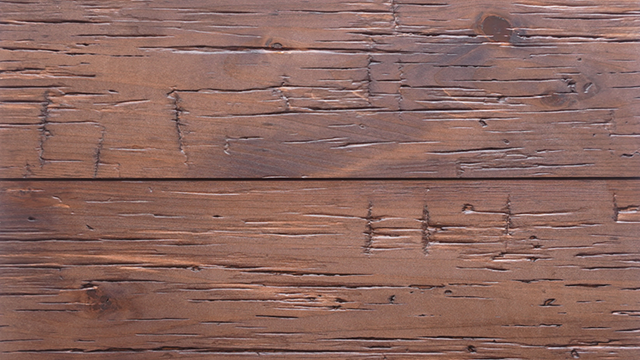 Wine Barrel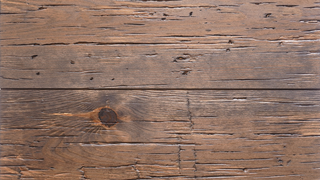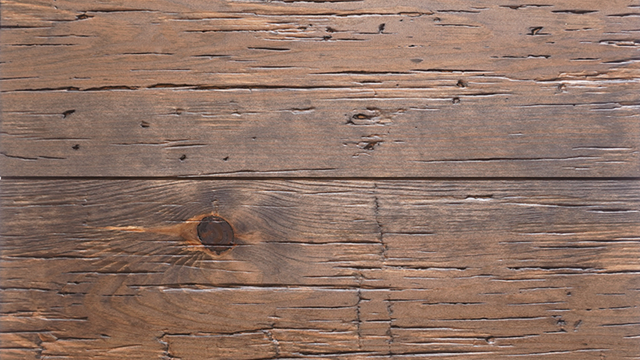 Dark Walnut
Antique Circle Sawn
Our antique circle sawn Weathered Wood harkens back to the days of the pioneers with cuts that mimic those of old circle-sawn sawmills. The resulting texture is magnified under a stain or finish, enhancing the detail and beauty of the natural wood. This Weathered Wood can be mixed with our weathered circle sawn wood to earn an authentic barn wood look, without the mess or inconsistency.
Tongue and Groove
Blind nail application
Milled with square horizontal edge
8" wide boards in lengths of 2-12', end matched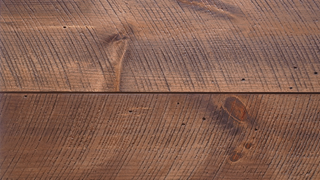 Saddle Brown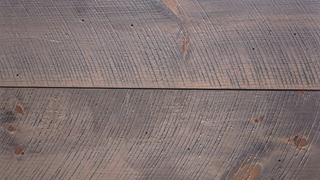 Barnwood Gray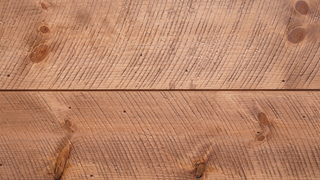 Golden Wheat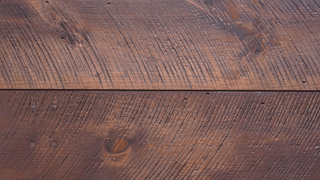 Wine Barrel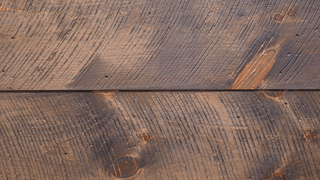 Dark Walnut
Weathered Circle Sawn
This product provides the circle sawn texture with a weather-checked decay appearance to give you a look that more resembles wood pulled from a 100-year-old barn than the freshly milled lumber it is. Combined with Antique Circle Sawn pieces, you can achieve authentic, unique looks.
Tongue and Groove
Blind nail application
Can be used for interior and exterior projects
Milled out in 1x12 in 2-12' lengths, end matched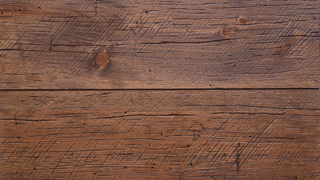 Saddle Brown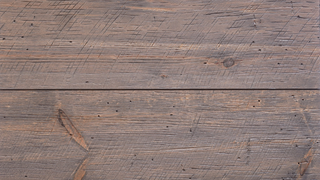 Barnwood Gray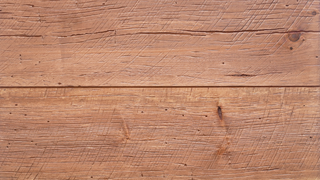 Golden Wheat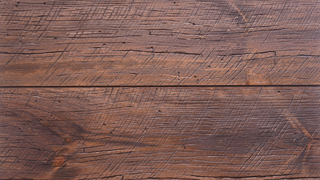 Wine Barrel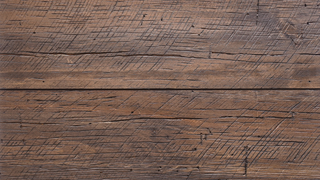 Dark Walnut
Vintage Barn Wood
Designed for interior applications only, our Vintage Barn Wood combines the looks and advantages of both our antique and weathered circle sawn wood to create an authentic barn wood appearance. Mixing different sizes and colors creates a look that is as close as possible to real, aged, barn wood.
Milled from 8" material
Available in lengths of 2-12'
All joints come square edged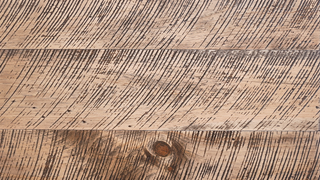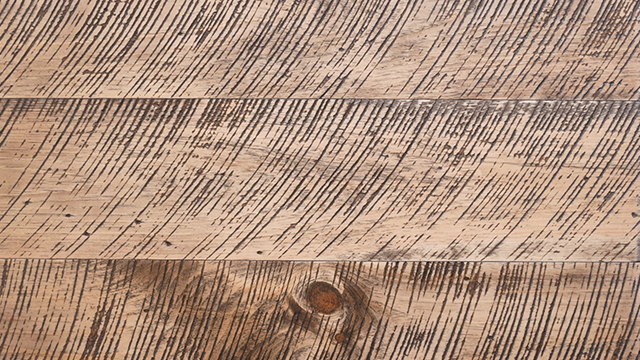 Dark Walnut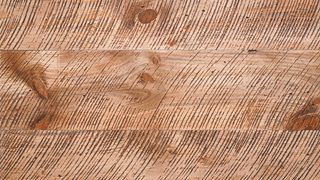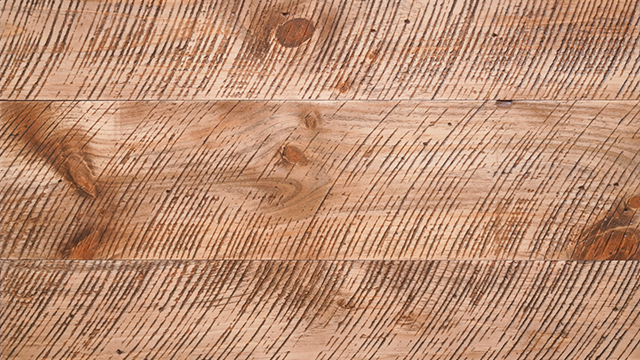 Saddle Brown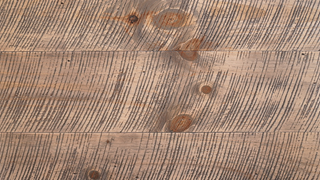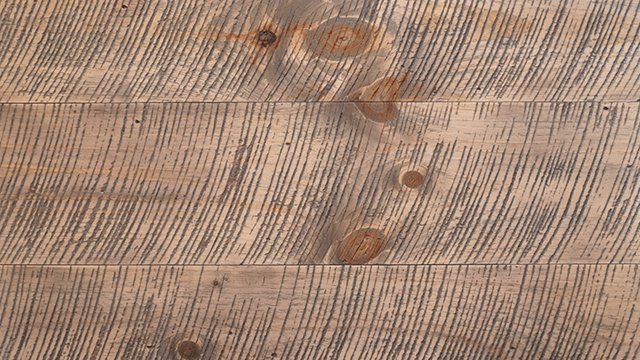 Barnwood Gray
Antique Hewn Chink Siding
In the late 1800s, chink siding was used to plug air leaks in original pioneer log cabins. Now, this Weathered Wood product mirrors that old-time look with antique axe-hewn cuts and distressed horizontal weather checks.
Blind nail application
Can be used for interior or exterior projects
Milled from 12" stock
Available in lengths of 6-16'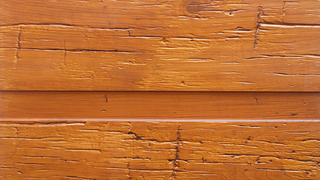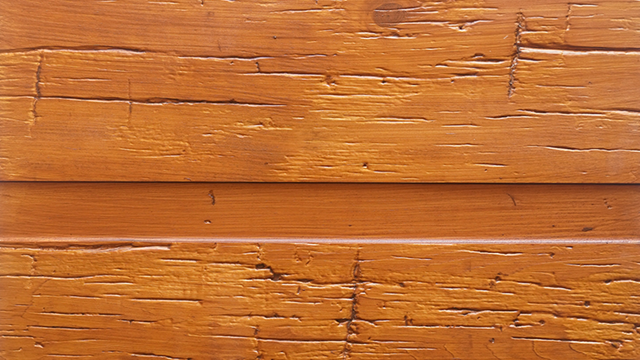 Natural
Storm waterborne exterior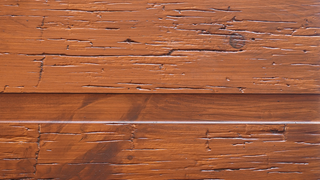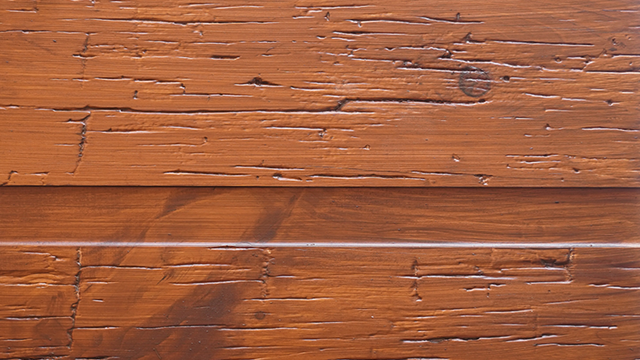 Butternut
Storm waterborne exterior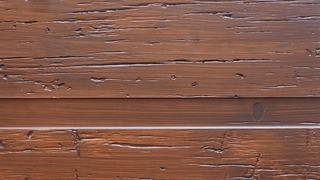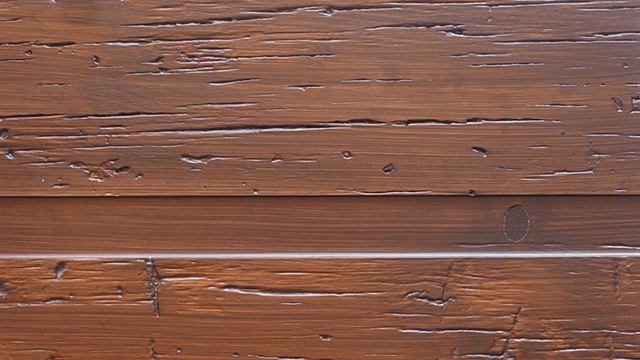 Dark Oak
Storm waterborne exterior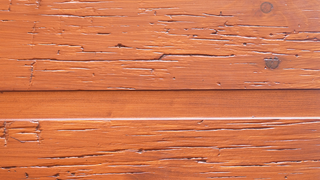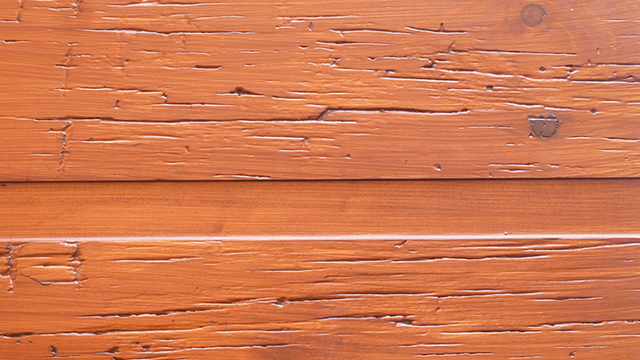 Teak
Storm waterborne exterior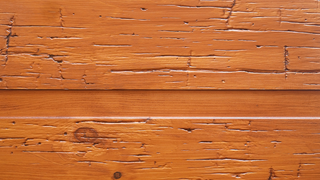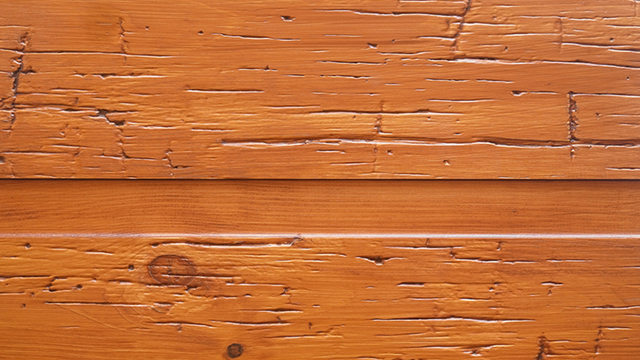 Cedar
Storm waterborne exterior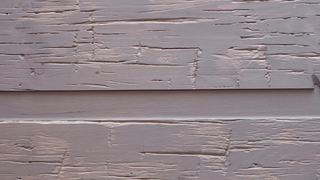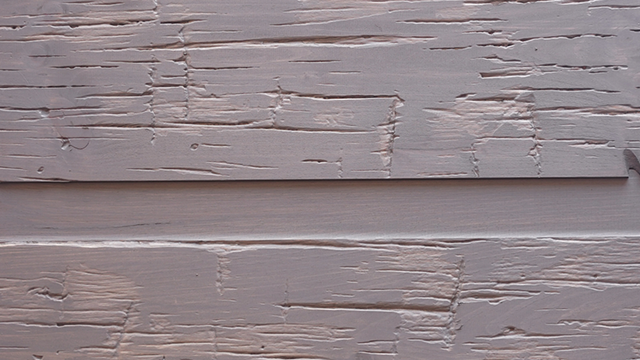 Sun Fade Gray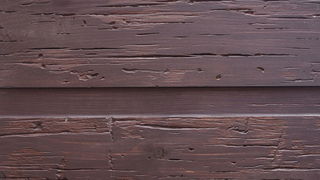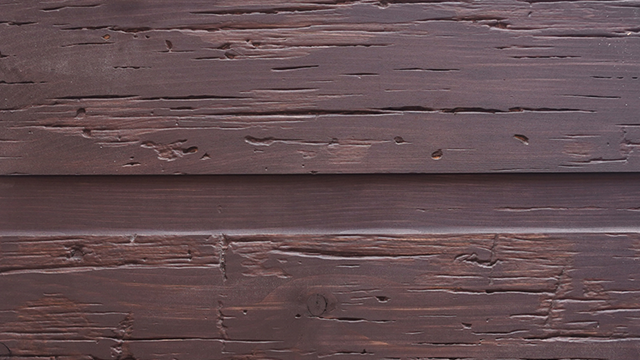 Dark Oak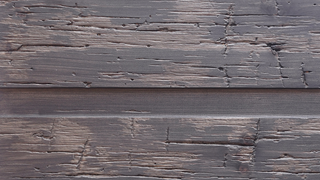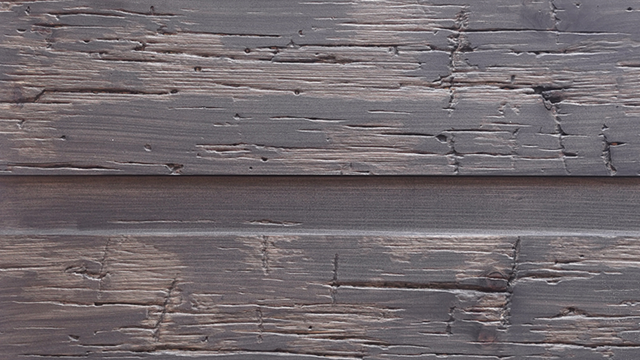 Ebony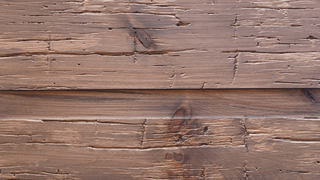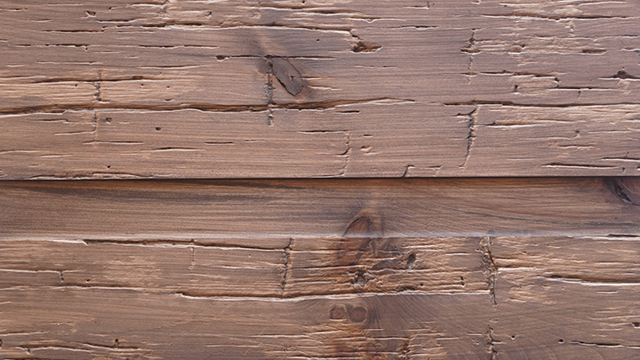 Barn Brown
Board and Batten
Our board and batten siding combines an old Western look and contemporary design and compliments many of our other wood products. Versatile in its use, our board and batten is easy to install.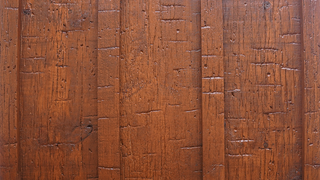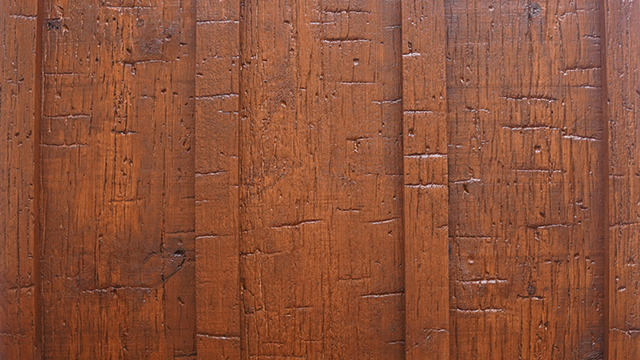 Butternut
related

Blog Posts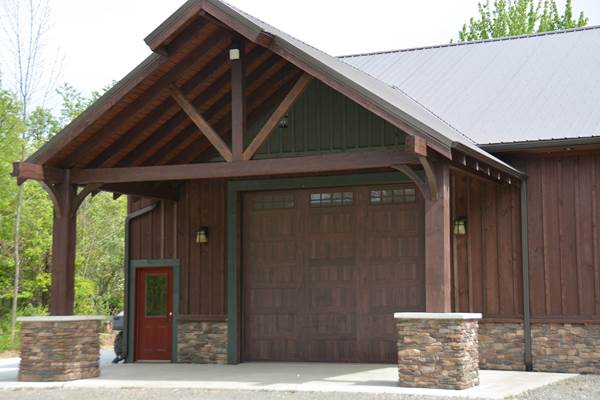 Love the look of weathered barn wood, but without the dirt, curling, and insect invasions? Learn about the risks before you purchase reclaimed barn wood.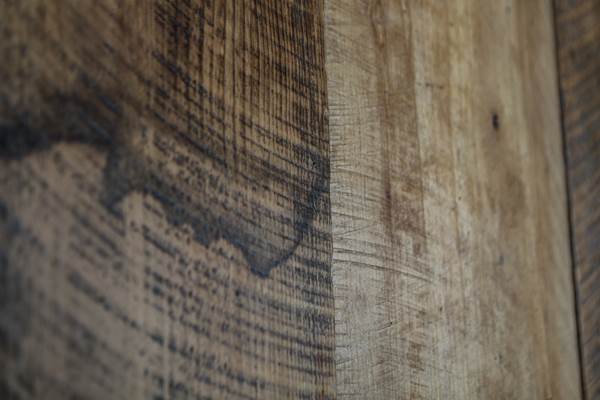 Reclaimed wood siding, especially barn wood siding, has a very specific look - weathered, rough, and rustic. But working with old wood is not ideal in many cases, and it can be a difficult  building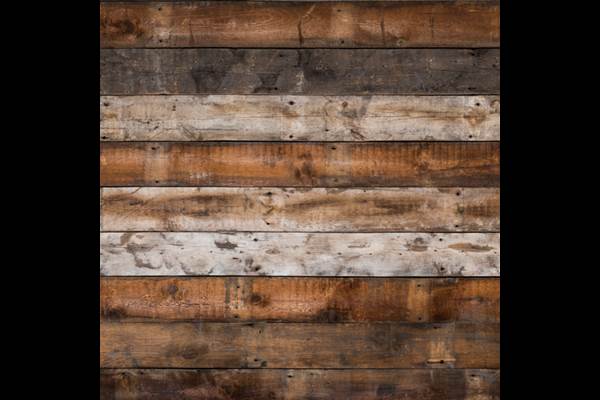 The weathered wood look has always been rugged and beautiful. Now, getting that look is easier than ever. Learn more from Northern Log Supply.
Subscribe to our Newsletter
Receive updates on our latest projects and expert advice and design inspiration from the Log Looks blog.