We select all of our White Cedar logs, then produce it locally with hand-crafting techniques by our Michigan craftsmen.
Our stair railing, deck railing, and spindles are available in custom lengths built to your specifications. We also offer a pre-assembled traditional railing kit manufactured in our mill by the same experienced craftsmen. See our installation options below.
Request a Quote
Texture Options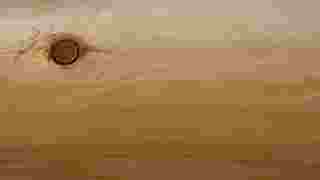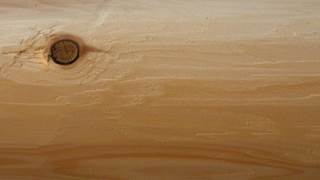 Machine Hewn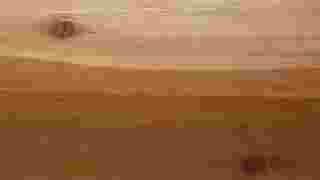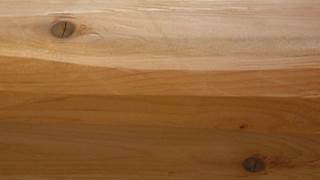 Hand Hewn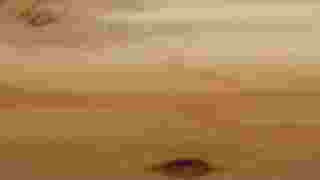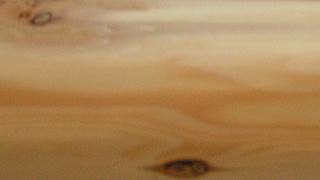 Hand Hewn, Sanded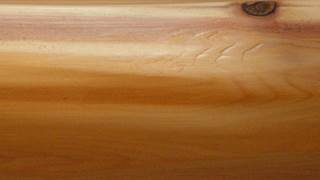 Hand Hewn, Sanded with Clearcoat
Getting the Texture Right
Not sure what texture is right for you? See the photos above and if you'd like to request a sample, just ask. We're happy to send a sample anytime so you're confident when your order that you have the "right feel". 
Please Note: 
Prices per foot include pre-drilled and assembled top and bottom rails and spindles
Standard cedar posts sold separately.
For an additional charge we will pre-notch and pre-drill posts
*** Staircase posts must be drilled in the field by others
Order Considerations
How to Measure Custom Posts
All our posts are hand-made by our craftsmen in Michigan. So, customized staircase railing and measurements are a breeze for us. Consult these diagrams to understand the measurements required to create custom posts.
Questions? Contact us anytime for help!
Traditional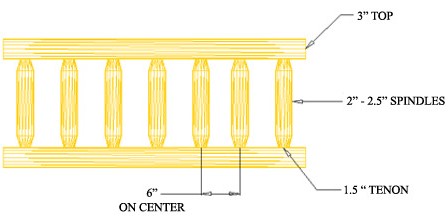 Classic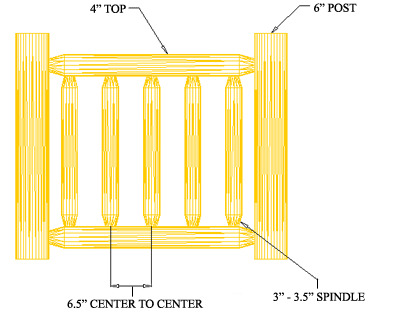 Double Top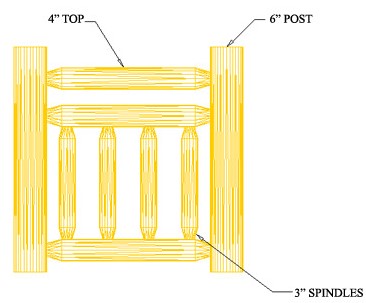 Stair Railing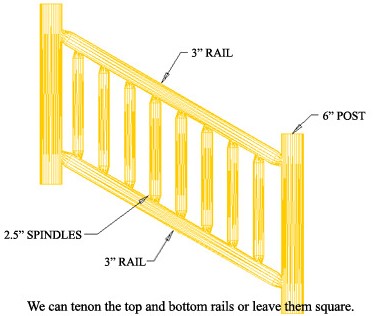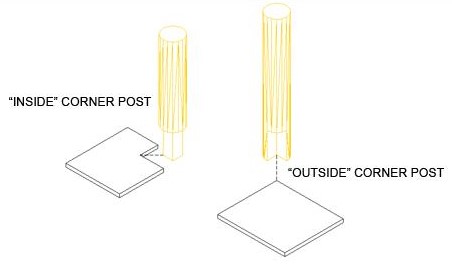 related

Blog Posts
Rustic railings combine natural elements with modern touches. Check out these rustic railing ideas for your stairs, deck and spindles.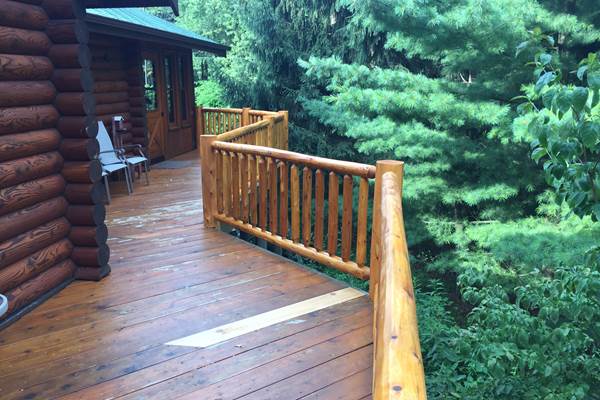 Our cedar log railing is milled for easy installation. With tools in hand, watch our video for tips and directions for installing railing posts.
Subscribe to our Newsletter
Receive updates on our latest projects and expert advice and design inspiration from the Log Looks blog.