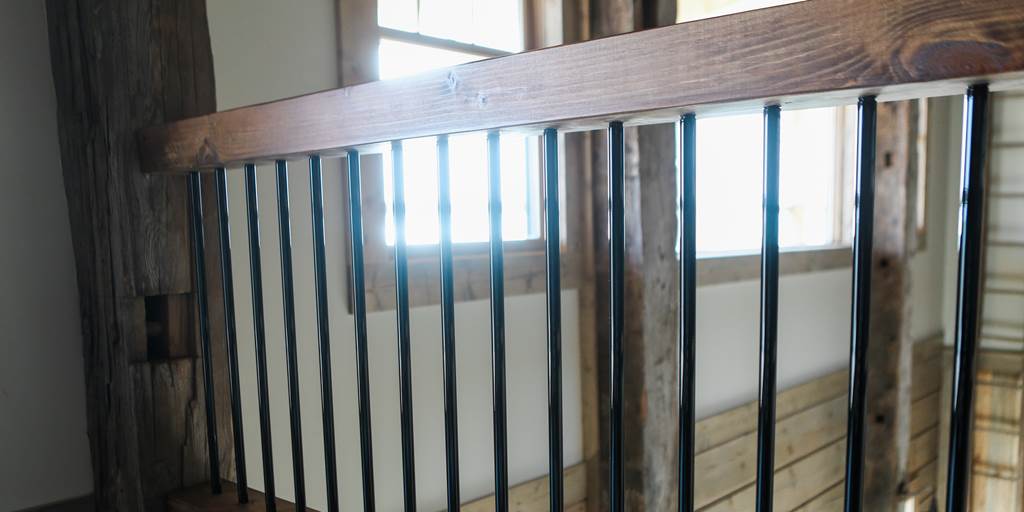 A railing is more than just a safety feature. Between the handrail, newel, and spindles, railings can be a prominent design element in any home.
When it comes to the design and style of your railing, the rustic home trend has gained popularity over the years. It's cozy with natural elements and earth tones, but often incorporates some modern twists that can be interpreted in a few different ways. Below, we outlined some of our favorite rustic railing ideas for your stairs, deck, and spindles.
Looking for a rustic railing to complete your project? Visit our catalog here.
Cabin Charm
Rough, hand-hewn cedar wood brings the natural beauty of the outdoors inside and makes a big visual impact. For an authentic, classic cabin look, many choose hewn log railing because of its rough quality and coarser, hand-peeled feel.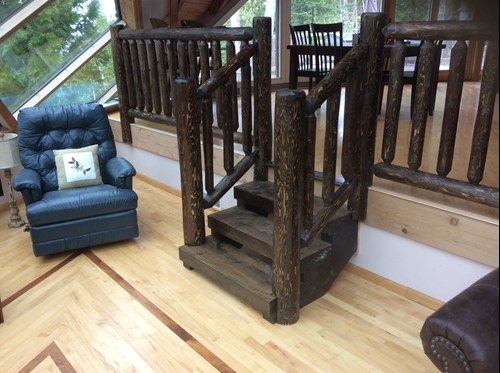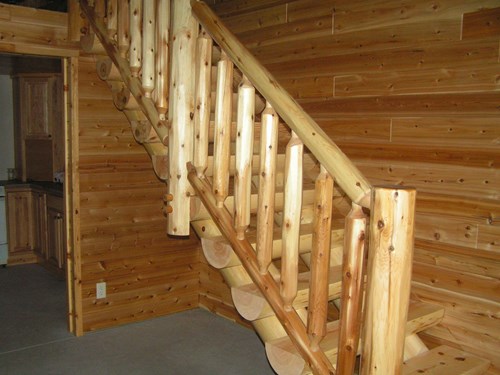 Rough 'n Rugged
Hickory trees have a dark gray bark that has a rough texture with furrows and ridges running vertically up the tree. Our dark hickory spindles with bark add a rustic look and rugged durability to any stair or deck railing.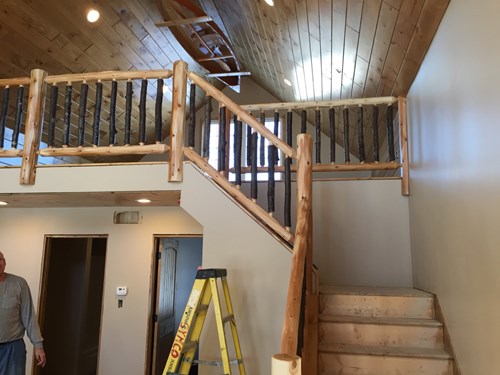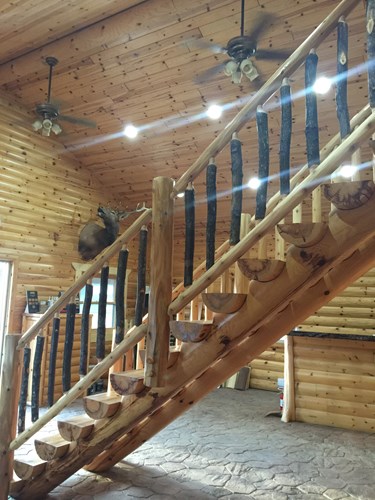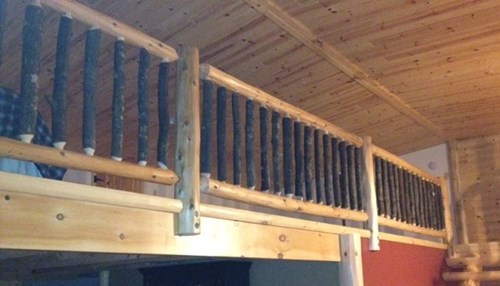 Modern Rustic
Modern rustic combines the comfortability of rustic with sleek notes found in modern styling. Think clean cuts and smooth surfaces. You can achieve this look with Northern Log's black bar railing. The smooth black bar spindles add a nice contrast to the machine hewn cedar wood posts and rails.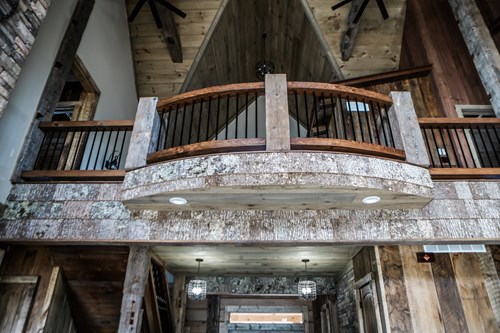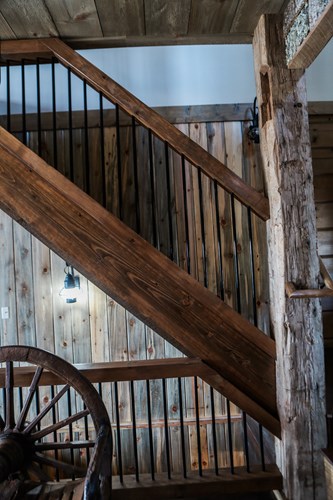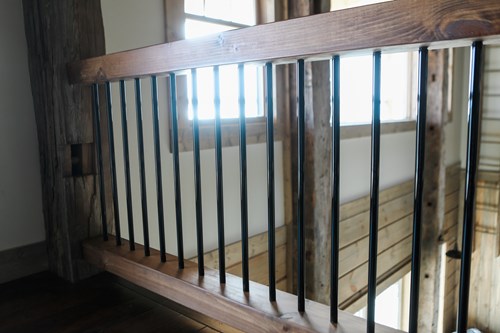 Rustic Forest
Thanks to their shape, milled tree trunks can be used as a newel post, which is the central post or support column of a staircase. At Northern Log, we like to flare out the stump, or bottom of the tree to create a decorative accent that can give your home a forestry feel.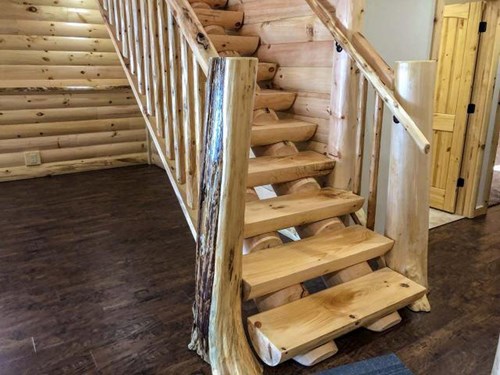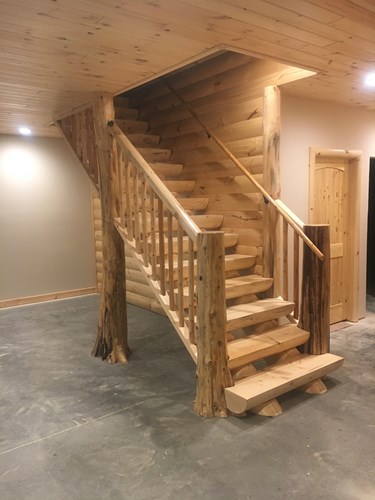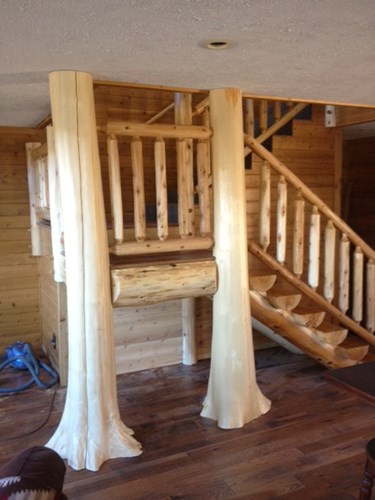 Whimsical Rustic
Using twigs (or branches) in log railing offers a more decorative alternative to log spindles. The round shape of the logs is perfectly complemented by the natural and sinuous shapes of the twigs, giving it a whimsical, rustic look.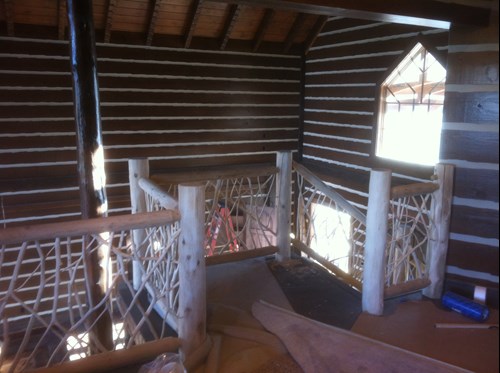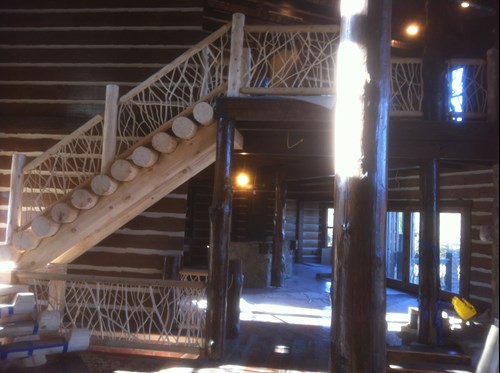 Wooden Curves
Anything "rustic" often has soft edges, which makes us immediately think of the graceful curves in a spiral staircase. More novelty than functional, spiral staircases are an eye-catching element in a rustic home design. Because of its compact nature, a cedar log spiral staircase with wooden spindles is perfect for cozy spaces.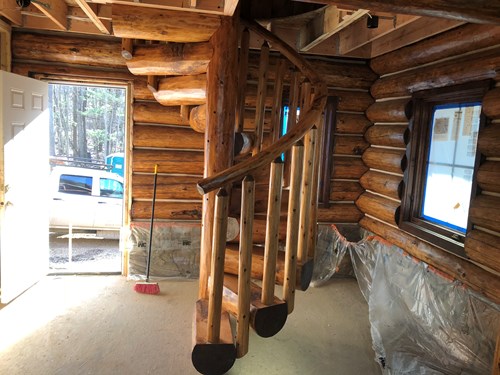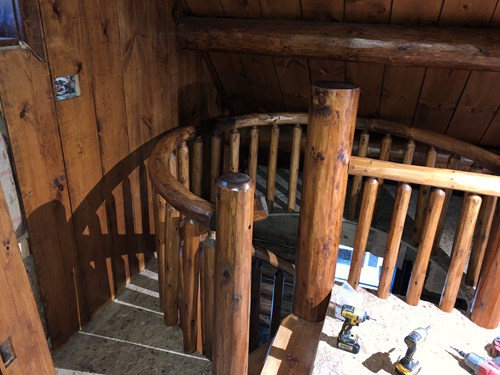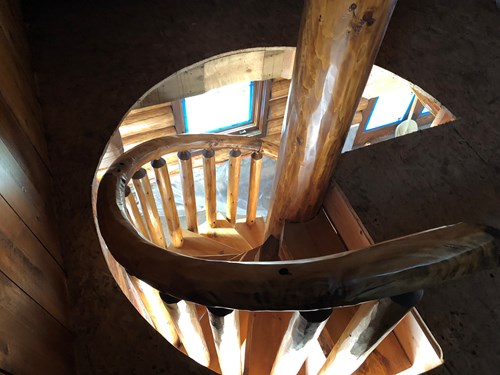 Industrial Chic
Warm, masculine, and rustic, the industrial chic trend incorporates raw materials like metal and wood in a simple, no-nonsense manner. Northern Log's circle-sawn rebar railing is the perfect choice for anyone striving to achieve this look. The circle-sawn texture is created by sawmills leaving circular blade markings on the face of the board to create a rustic texture in the graining patterns. For added texture, the spindles are made of rebar metal, which is often used in concrete construction.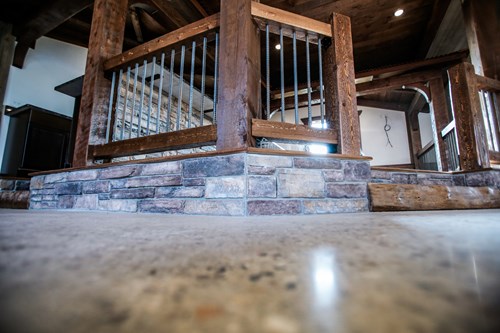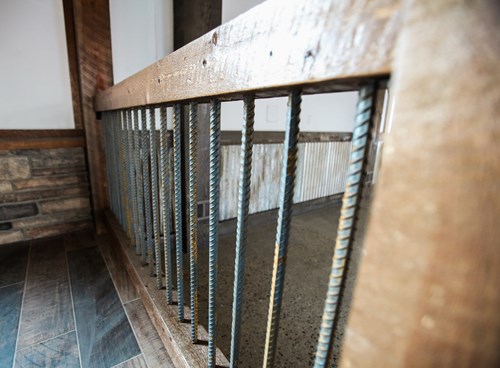 Rustic Railing from Northern Log Supply
Northern Log manufactures cedar log stair railing, deck railing, and spindles available in custom lengths and built to your specifications. Our cedar log railing is available in classic, traditional, and double top styles, as well as hickory spindle railing available. Additionally, we also offer black bar railing and circle-sawn rebar railing. If you have any questions, or would like to place an order, please don't hesitate to contact us. Our friendly staff will be happy to assist you!