Benefits of Using Cedar Wood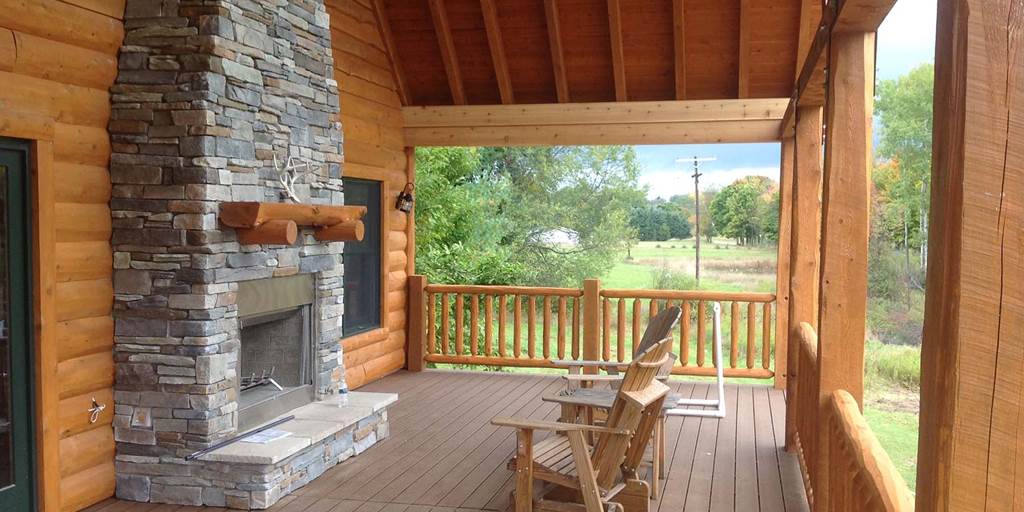 WHAT IS CEDAR WOOD
Cedar is a popular species of wood that's long been used within the construction industry. Due to the aromatic, beautiful, and strong features of the wood, it's a natural choice when it comes to building homes and other structures that can last for generations to come. Below, we discuss the different types of cedar, cedar uses, and why cedar is a great lumber choice for builders and contractors alike.
TYPES OF CEDAR
There are many different types of cedar, including Western red cedar, Alaskan yellow cedar, and Spanish cedar. In Michigan, there are two main types of cedar that grow in the state:
Eastern red cedar: This type of cedar is named for its pink and red hues; although, you may detect broad bands of amber, cream, and brown throughout. Red cedar is mostly straight-grained, however, there may be the occasional swirl of color. Ranking 900 on the Janka hardness scale, Eastern red cedar is easy to cut to specifications.
Northern white cedar: White Cedar has a natural light and dark combination, ranging from white to tan to brown. The grain is typically straight, with small knots reminiscent of knotty pine. Because it's a soft wood (320 on the Janka hardness scale), it's easy to cut and work with, but is better used for tongue and groove paneling where there is no need for nails.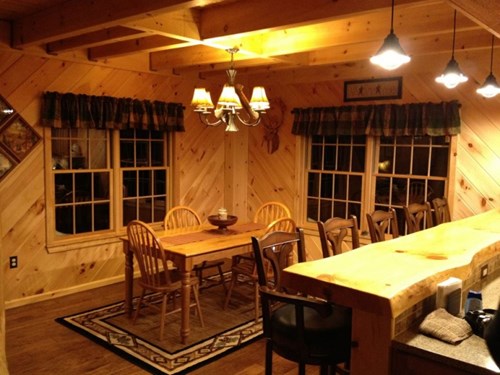 WHY USE CEDAR WOOD?
There are many reasons why we recommend cedar wood for several log projects. If you have ever found yourself wondering—What is cedar wood good for?—here are some cedar wood properties and how they demonstrate the advantages of this versatile timber:
Cedar is durable. Cedar thrives in damp climates, enabling it to withstand many conditions. Cedar doesn't shrink, swell, warp, or decay even when there are severe changes in weather, which makes it such an ideal choice for exterior siding.
Cedar is sound resistant. Cedar is a porous wood, which gives it the ability to absorb noise. This quality is one of the many reasons why it's commonly applied to the exterior and interior of homes and buildings.
Cedar is a natural insect repellent. The oil in cedar wood can control pests like termites, ants, moths, mosquitoes, and cockroaches.
Cedar is naturally beautiful. As described above, white and red cedar have natural color combinations, so we typically just use a clear coat to magnify its natural color. Finishing can enhance the durability of your cedar wood even more with regular applications of sealer to help it retain its color and stability.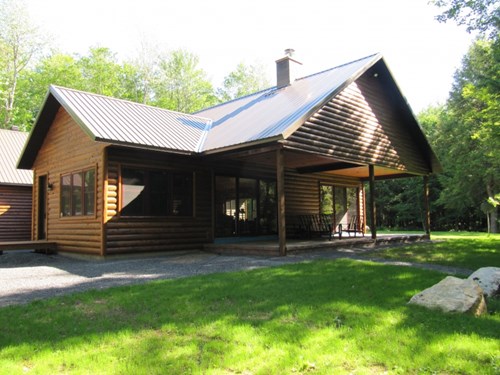 COMMON APPLICATIONS FOR CEDAR WOOD
Because of the many benefits of cedar wood, it can be used for a number of applications. Cedar is commonly used for the following building products:
BUY CEDAR WOOD
Sourced from Michigan, Northern Log Supply can supply you with white cedar and red cedar wood direct from the forest. We frequently work with residential and commercial builders and contractors as well as wholesale companies throughout the U.S. to supply them with our high-quality cedar wood. Our friendly staff can help you with everything from measuring and ordering to shipping and installation. Contact us today to request a quote.