Better Than Cabin Grade: Cost-Effective Wood Paneling That Doesn't Cut Quality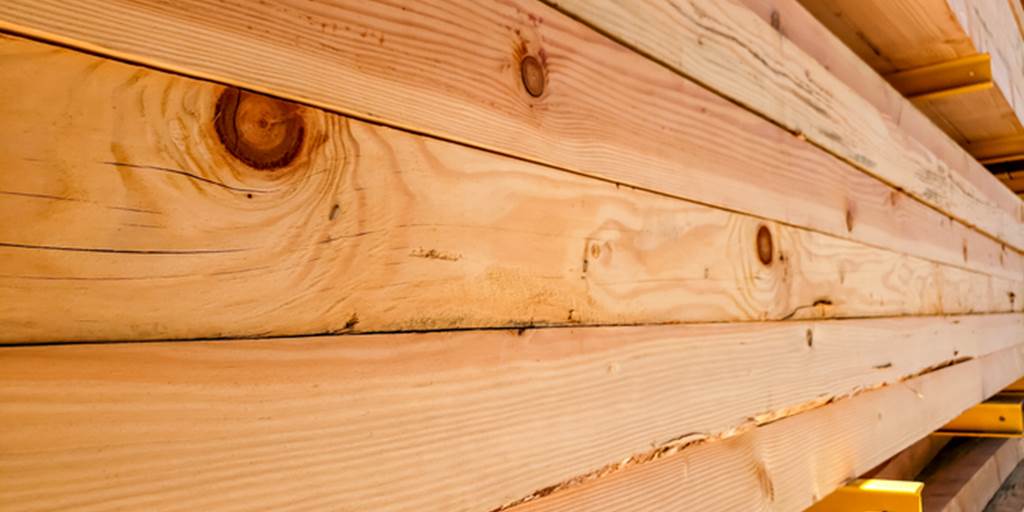 Looking for a cost-effective wood paneling solution for your remodel or new build? Wood paneling is a popular choice for its beauty and durability, and the rustic, timeless charm it offers adds the perfect finishing touch to many projects, from cabin homes to restaurants alike. However, wood paneling can be pricey. 
Often, custom wood paneling for a residential or commercial project requires a large investment depending on the square footage. The more customization you seek, the steeper your costs may be. Customization adds costs in time and labor too, extending the building process and expanding beyond your budget. As you seek cost-effective options, you may struggle to determine the quality of your investment. Lower-cost options may also offer lower durability or fail to meet quality standards.
You shouldn't have to cut quality to save costs. At Northern Log, we've developed a cost-effective wood paneling solution that is durable and delivers the rustic charm you're seeking. Our Better Than Cabin Grade Wood allows you to enjoy beautiful, built-to-last wood paneling without blowing your budget. Read on to learn more about our new offering and how partnering with Northern Log Supply for your wood paneling needs will maximize the value of your investment while minimizing costs and stress. 
Benefits of Better than Cabin Grade Wood Paneling
Our Better than Cabin Grade Wood Paneling was born with your needs in mind. Available in 1x6 or 1x8 with lineal lengths of 8' to 16' or in endmatched 1' to 10' variations, this paneling is in stock and ready to be used. A few of its key features include:
Easier Installation – Our classic tongue and groove-style paneling is designed for smooth installation, allowing each panel to join perfectly to the other. This eliminates excess material waste and cuts time and costs in installation. 
Pre-finished – Our premium pre-finishing helps you save time and money. We apply two professional layers of a clear coat that help protect and preserve the wood from moisture, insects, fungus, and more, then send your wood paneling to you ready for installation.
Direct From the Forest – Our cedar and pine wood is sourced directly from our local Michigan forests. When you choose our cost-saving wood paneling, you know exactly where your materials are coming from and you can trust your wood is natural and high-quality every time. 
Real Rustic Charm – We preserve wood's natural beauty in our Better than Cabin Grade wood paneling. Wood patches, knots, splits / checks, and other natural wood characteristics deliver a true rustic appearance to your home or commercial project. 
When you want a budget-friendly paneling choice that will bring natural durability and beauty to your project while cutting installation costs and time, choose our Better than Cabin Grade wood paneling.
Northern Log Supply Delivers Better Budget-Friendly Wood Paneling
Northern Log Supply is a family-owned lumber mill focused on bringing premium, direct-from-the-forest Michigan pine and cedar to customers across the U.S. without the middleman or the markup. We're involved in the process from start to finish, from harvesting the wood to delivering it right to your site. We even offer installation services that include full measurement from our team, delivery, and complete installation by expert professionals.
Our expert craftsmen ensure your wood products are of the highest quality, sawing, drying, milling, and pre-finishing your order to cut down on excess costs and labor when it arrives to you. Our extensive wood product offerings include paneling, railing, siding, staircases, doors, and more, each designed to trim down expenses and installation time. Not yet sure what you need, or how to make it fit within your budget? Reach out for help, we offer personalized aid to each of our customers so you feel confident about your purchases.
We design our wood products with your needs in mind. When our customers showed a demand for more budget-friendly wood paneling choices, we created our Better than Cabin Grade wood paneling, a rustic, natural choice that delivers durability and quality while cutting your costs and installation time. Enjoy real wood paneling from American forests without breaking the bank when you partner with Northern Log Supply for your next residential or commercial project.
Contact Us Today for Your Wood Paneling Needs
Ready to learn more about how our budget-friendly paneling will serve your needs? Contact our team today.