How an 100-Year-Old Restaurant Kept Its "Old American" Look During Renovation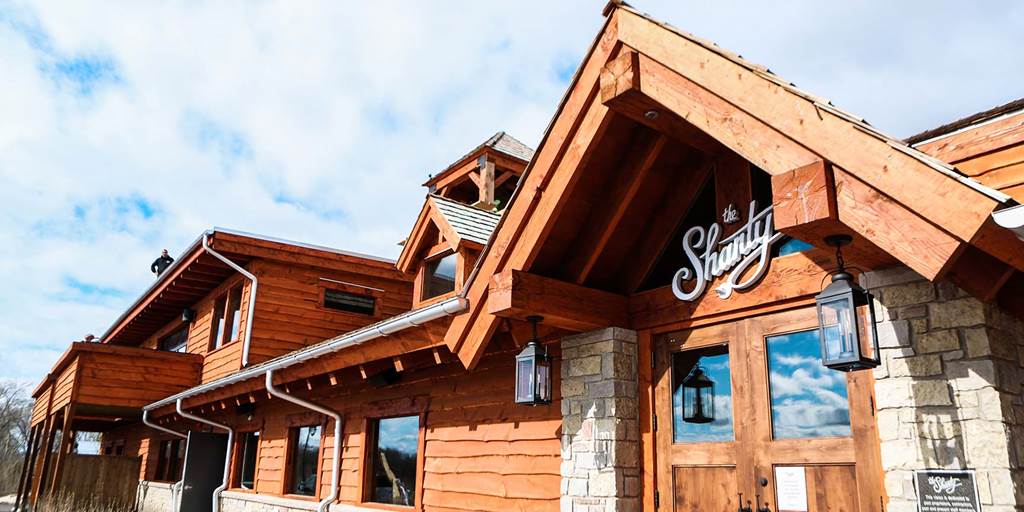 In Wadsworth, Illinois, everyone—from neighborhood locals to visitors hailing from as far as Chicago and Milwaukee—gather to eat, drink, and socialize at The Shanty. Along with the building's 100-year-old history, the restaurant's patrons love the comfortable, rustic atmosphere and "old American" vibe that makes them feel right at home. But the Kallianis family who owns the restaurant isn't one to be stuck in the past—whether it's regarding their ever-changing menu or building design. In 2017, the Kallianis' began vetting several commercial wood suppliers for their renovation project, ultimately choosing Northern Log Supply to provide a handful of materials. Northern Log Supply is a family-owned lumber mill headquartered in Mayville, Michigan—about a six-hour drive from The Shanty. Sourced from the woods of Michigan, Northern Log's craftsmen provide high-quality wood without the middleman and the mark up, controlling the entire process from harvesting to delivering to sites anywhere in the USA. For this restaurant renovation project, Northern Log provided several materials:
Wavy edge siding for the building's exterior
Rough sawn decking
Roof and floor joists
Timber and bracing for overhang
The Shanty was so pleased with Northern Log's craftsmanship and shipping and delivery process that they reached out again in 2019 when it was time to find new materials to add on to the growing restaurant group. With the additional restaurant, Captain Porky's, the Kallianis family plans to create a culinary village, called The Shanty Towne. Check out our photo gallery below to see how Northern Log Supply helped this old American restaurant achieve a natural and consistent look throughout.
Choose Northern Log for Your Next Commercial Project
Our commercial clients count on us to help them create special ambiance with all natural wood, sourced in the USA. We regularly provide timbers, custom milled logs, trusses, siding, and railings for architectural firms and commercial construction companies to complete projects ranging from restaurants like The Shanty to amusement parks, retail stores, lodges, and more. Contact us to see how we can supply your next commercial project.