Northern Log Supply Makes International Auto Show Debut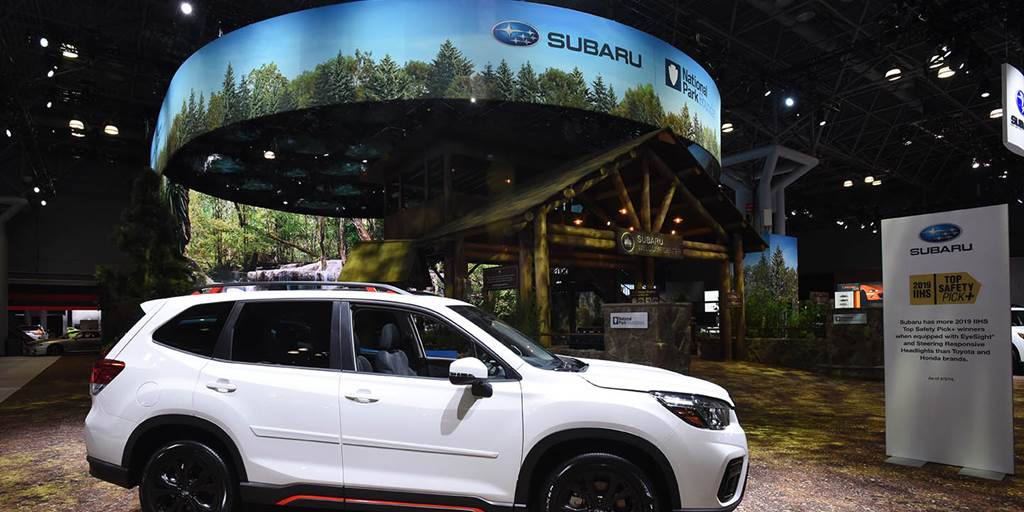 Anyone who has ever been to an auto show knows the amount of design and precision that goes into creating the special ambiance of each manufacturer. As a Michigan-based wood supplier, Northern Log Supply is no stranger to the automobile industry. Earlier this year, we were approached by Tom Fogarty, a project manager at EWI Worldwide in Dearborn, Michigan, who was tasked with building an entrance display feature for Subaru at the 2019 New York International Auto Show in New York City. Tom needed a wood supplier for the project, so he checked out our shop in Mayville, Michigan, blueprints in hand.
For this project, Northern Log supplied:
Check out the Subaru display feature at the New York International Auto Show:
Due to the success of this project, Northern Log was then contracted to supply the same wood products for six more entrance displays for Subaru, which would be used at auto shows around the world, two of which are located in Tokyo.
Choose Northern Log for Your Commercial Wood Products
Our clients count on us to help them create special ambiance with all natural wood, sourced in the USA. We regularly provide timbers, custom milled logs, trusses, siding, and railings for log home builders, architectural firms, and commercial construction companies to complete projects of all shapes and sizes. Contact us to see how we can supply your next project.