Smooth vs. Hewn Log Siding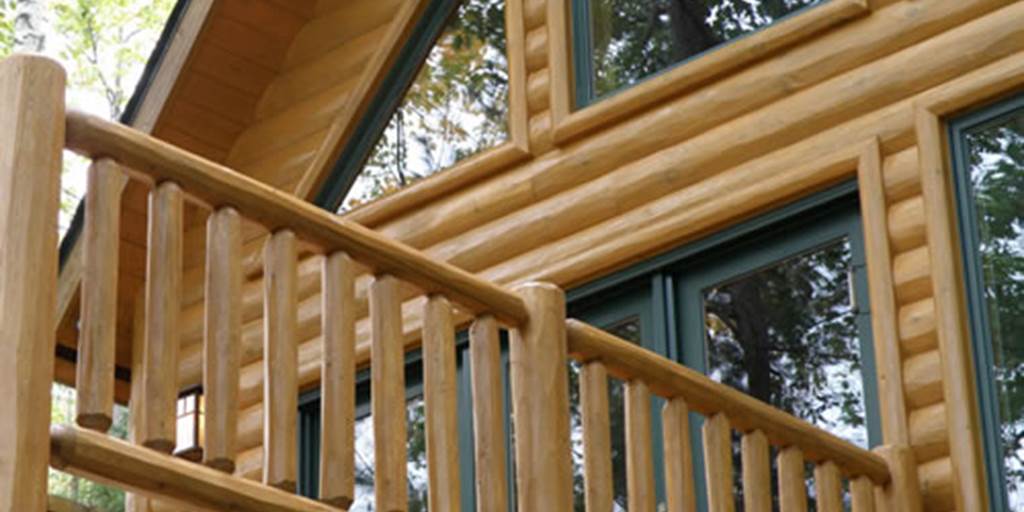 The texture of your log siding is important for creating the right look when manufacturing log siding, beams, joists, and trusses. Logs can have two different textures: hand-hewn (or hewn) and smooth. Understand the difference between the two to determine the best style for your project.
What is Hewn Log Siding?
To "hew" means to chop or cut something with a sharp tool, like an axe or a machine. "Hewing" is the process of turning a full log into a log with one or more flat surfaces. Hewn log siding has a hand-peeled look that gives a home beautiful, natural ambiance. Many choose hewn log siding because of its rough quality and coarser, more authentic look. Softwoods like cedar and pine are typically best for hewing. While logs were traditionally hewn by hand, we now use machines to create the hand-hewn look that a broad or felling axe would provide. What can we say, it's a lot less physically demanding!
Smooth Log Siding
Today, timber is often cut using a machine, which gives the wood an entirely different look. This log siding produces a nice clean cut and a milled look. If you want a polished finish, then smooth log siding is best for your project.
Choose Your Log Siding
From size to wood to stain to texture, when you buy log siding, you have a lot to consider. We hope the above explanation can be used to help you choose between a smooth or hand-hawn texture for your log siding. Most of our clients prefer hand-hewn, but our logs can be hewn to any texture—rough, smooth, or somewhere in between. Northern Log Supply offers cedar and pine Paul Bunyan Siding with the appeal of a massive, full log look for your log home. We also offer half-log siding and quarter log siding for a fraction of the price. Complete your project by choosing a clear coat to bring out the wood's natural beauty, or select a Storm stain, like popular colors "Butternut" and "Teak," from our pre-finish selection for cheaper and faster installation. Our friendly staff can help you from measuring to ordering through shipping and installation. Contact us for advice on selecting the right wood, finish, and features for your home.