What to Look for in a Wood Supplier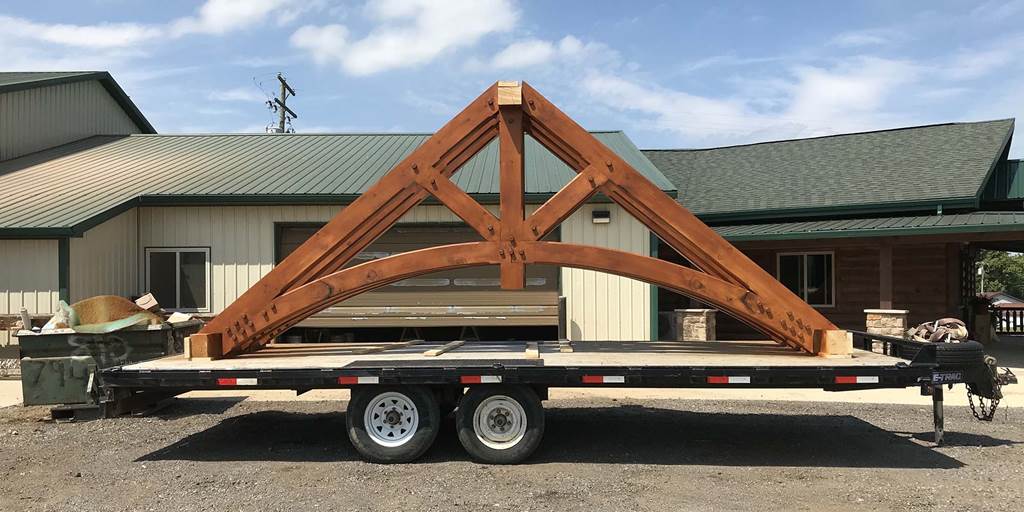 Whether you're building your first home, you're a seasoned contractor, or you've been in the lumber industry for some time, the process of choosing the right supplier can be challenging. It's crucial to look at everything from the available species to the quality of lumber to the dependability of the supplier to ensure you're buying the best wood for your buck. Here are five considerations for selecting a wood supplier.
1. Quality
At the end of the day, your finished building will only be as good as the quality of the materials you used. The first thing you should look for when evaluating wood suppliers is the quality of their products. Find out where and how their wood is harvested, processed (i.e., air-dried or kiln-dried), and stored to help you determine the quality your wood will be in when it arrives at your site.
2. Product Selection and Capabilities
In addition to quality, look at the selection of products the supplier has to offer. Does the supplier only carry one species of wood? Is the supplier able to cut to your specs, or are their products only available in certain lengths and widths?
One-stop shops are nice in that they can supply everything you need for a project—from log siding, paneling, and trusses to even small, but important details like trim and corners. Not to mention, having craftsmen on hand who can carve custom logs, beams, timbers, and posts to your specs is certainly an advantage when choosing between suppliers.
3. Cost
Price shouldn't be the only factor in choosing a wood supplier; however, it is an important consideration to keep in mind. Along with product selection, consider suppliers that offer solutions to help keep costs down.
For example, does the wood supplier only sell full log siding, or is there an option for half-log or quarter-log siding that will give you the same, massive look, but for half the expense and shipping weight? Pre-finishing or pre-staining the wood could be another option to help keep costs down. In our experience, prefinished wood has saved most of our clients over 50 percent in costs of having a contractor stain the wood after installation.
4. Customer Service
Top-notch customer service is an equally important trait to look for in a wood supplier. Should you encounter any questions during the ordering process, or experience any shipment delays or issues with the delivered product, you'll want to have a friendly and knowledgeable team you can turn to for help. Look for a wood supplier that helps you understand your product choices and how to give the correct measurements for your orders and can even provide tips for installation.
5. Trustworthiness
When you need orders to arrive on time to keep your project moving, you need a wood supplier that is reliable and trustworthy. What kind of guarantee does the supplier place on their products? What do past customers have to say about the supplier? These are important questions to ask when determining if you can ultimately trust the supplier to help you get the job done.
Need a Wood Supplier?
As a leading log supplier, Northern Log Supply understands the importance of choosing the right partner for your project. We frequently work with residential and commercial builders and contractors as well as wholesale companies throughout the U.S. to supply them with high-quality pine and cedar wood products direct from the forest.
From measuring and ordering to shipping and installation, when you choose Northern Log, you can expect friendly, dependable service and quality all-American wood you're guaranteed to love. Contact us today to learn more.