Why an Upstate New York Summer Camp Chose a Michigan Wood Supplier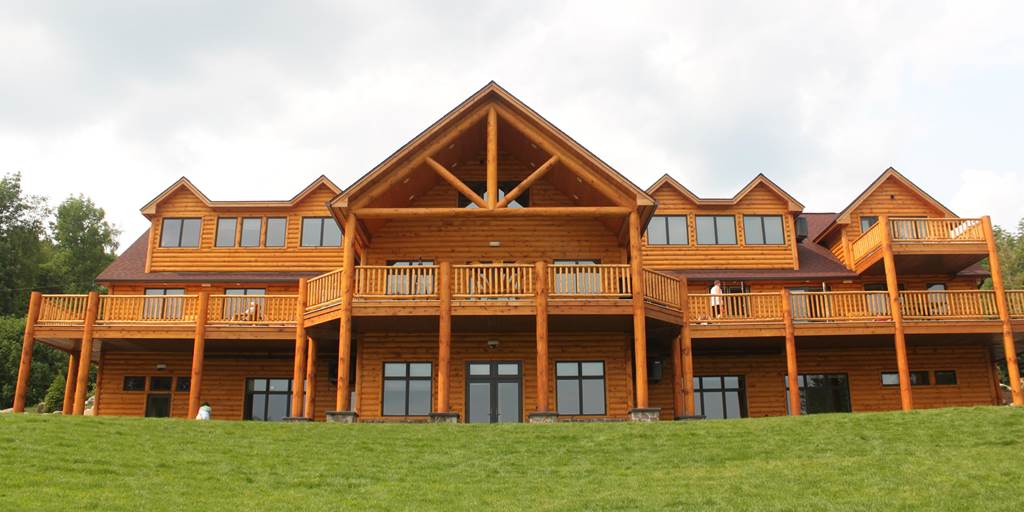 Since 1931, Camp Walden has been creating magical summers for campers. Located in Diamond Point, New York, along the western shore of Lake George, Camp Walden prides itself on its beautiful campgrounds. Its inviting, natural setting simply serves as the perfect backdrop for campers to learn and play. After 80 summers of fun in the Southern Adirondack Mountains, Camp Walden needed to renovate its facilities. After sourcing several local mills, owners Lauren and Mark Bernstein decided that a wood supplier from Michigan would be best for their hefty renovation project. Despite being located roughly 12 hours away, the Bernsteins chose Northern Log Supply for its competitive pricing and experience with out-of-state projects. Northern Log is a family-owned lumber mill headquartered in Mayville, Michigan. Sourced from the woods of Michigan, Northern Log's craftsmen provide high-quality wood without the middleman and mark up, controlling the entire process from harvesting to delivering to sites anywhere in the USA. Camp Walden sent over blueprints for Northern Log to provide several materials for its summer camp buildings. For this project, Northern Log supplied:
1x4, 1x8, 1x12 Red cedar fascia
Because of Northern Log's craftsmanship and easy shipping and delivery process, Camp Walden contracted Northern Log to supply the wood for the buildings' interiors later that year. Check out our photo gallery below to see how Northern Log Supply helped Camp Walden renovate its summer camp buildings.
Choose Northern Log for Your Next Commercial Project
Our commercial clients count on us to help them create special ambiance with all natural wood, sourced in the USA. We regularly provide timbers, custom milled logs, trusses, siding, and railings for architectural firms and commercial construction companies to complete projects ranging from summer camps like Walden to amusement parks, retail stores, restaurants, and more. Contact us to see how we can supply your next commercial project.