Wisconsin Log Home Made with Northern Log Supply Products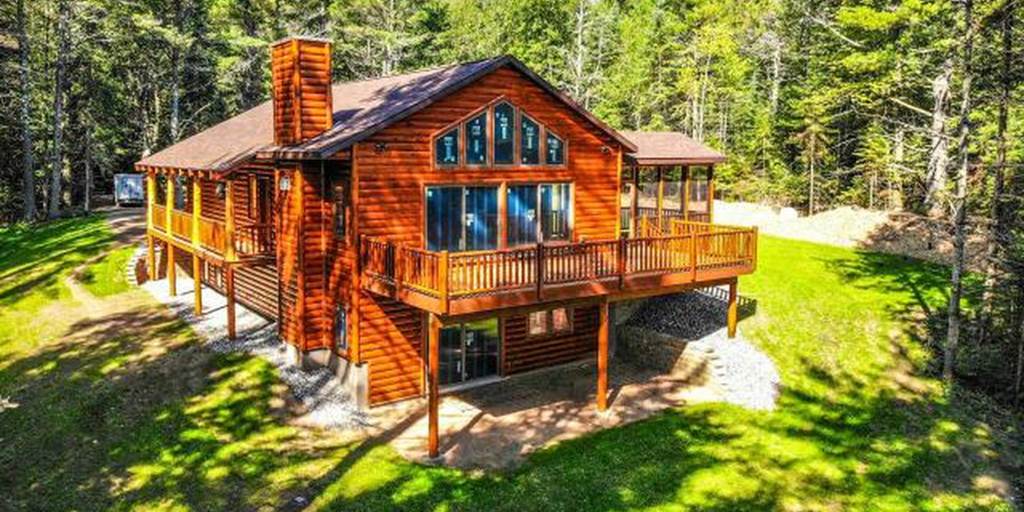 A common challenge for many general contractors, like Dan Streble, is finding a log cabin wood supplier with high-quality products and top-notch customer service. Or, at least that used to be an issue for Streble when he was first starting out as a log home builder. Since discovering Northern Log Supply, he's maintained a relationship with the log cabin wood supplier for over 13 years. Naturally, in 2018, when he was contracted for a project to build a log home in Tomahawk, Wisconsin, he knew the perfect wood supplier for the job.
Log Cabin Wood Products
"I chose to work with Northern Log Supply because they have extremely high-quality products," Streble says. For this project, Northern Log supplied much of the wood for the house, including:
Check out our photo gallery below to see how Northern Log Supply helped Dan Streble build this dream log home.
Log Cabin Blueprints
Here are the blueprints Streble used to build this log cabin. Using these blueprints, Northern Log was able to assist him in selecting the right wood products and provide tips for installation.
Streble says he looks forward to using Northern Log products in his upcoming projects. "Northern Log always helps me understand my choices in products and tips on how to install them," Streble says. "If I have any minor issues, Northern Log is excellent at helping me figure it out and doing what is needed to correct it. I would highly recommend them to anyone looking to build log or timber projects."
Choose Northern Log for Your Next Log Project
Our clients count on us to help them create special ambiance with all natural wood, sourced in the USA. We regularly provide timbers, custom milled logs, trusses, siding, and railings for log home builders, architectural firms, and commercial construction companies to complete projects ranging from residential homes to commercial buildings. Contact us to see how we can supply your next log home project.