11 Log Home Design Ideas For Your Next Project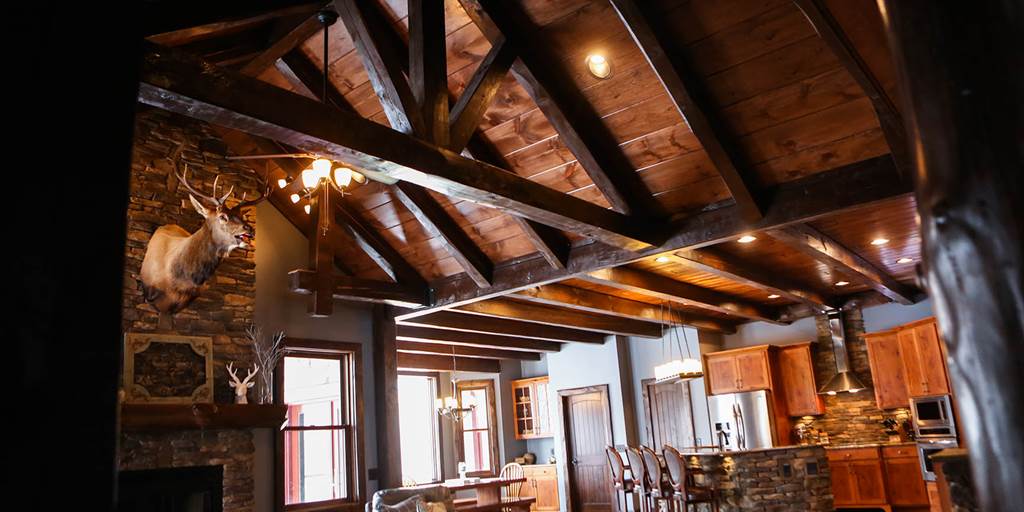 Over the past few years, we've started to see a shift in home design go from conventional to log homes. A survey by the National Association of Home Builders (NAHB) even found that the sale of log and timber homes has increased by more than 15 percent over the past eight years. This growing home buying trend can only mean that more log homes will be built in the years to come. But these aren't going to be your great granddaddy's log cabin. Today's log homes offer a contemporary look by incorporating popular stain colors and design elements. From large bay windows to barn wood walls, we rounded up a few log home design ideas to consider for your next project
Wrap-Around Porch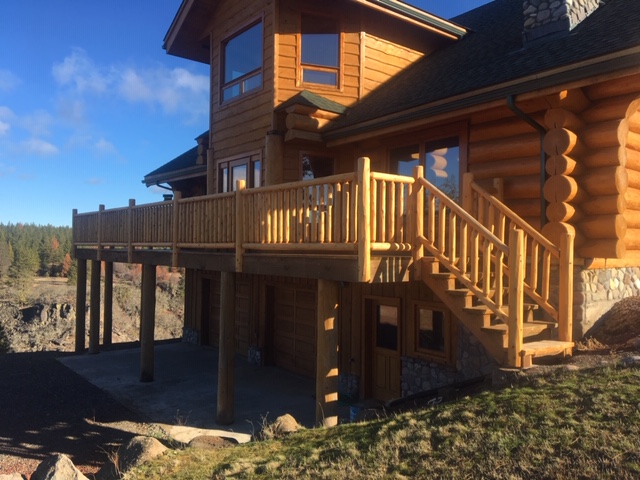 The wrap-around porch is an iconic feature of a log home, especially when paired with cedar log railing and/or milled log posts. For a more decorative look, you can even use flare butt trees as porch posts.
Barn Wood Siding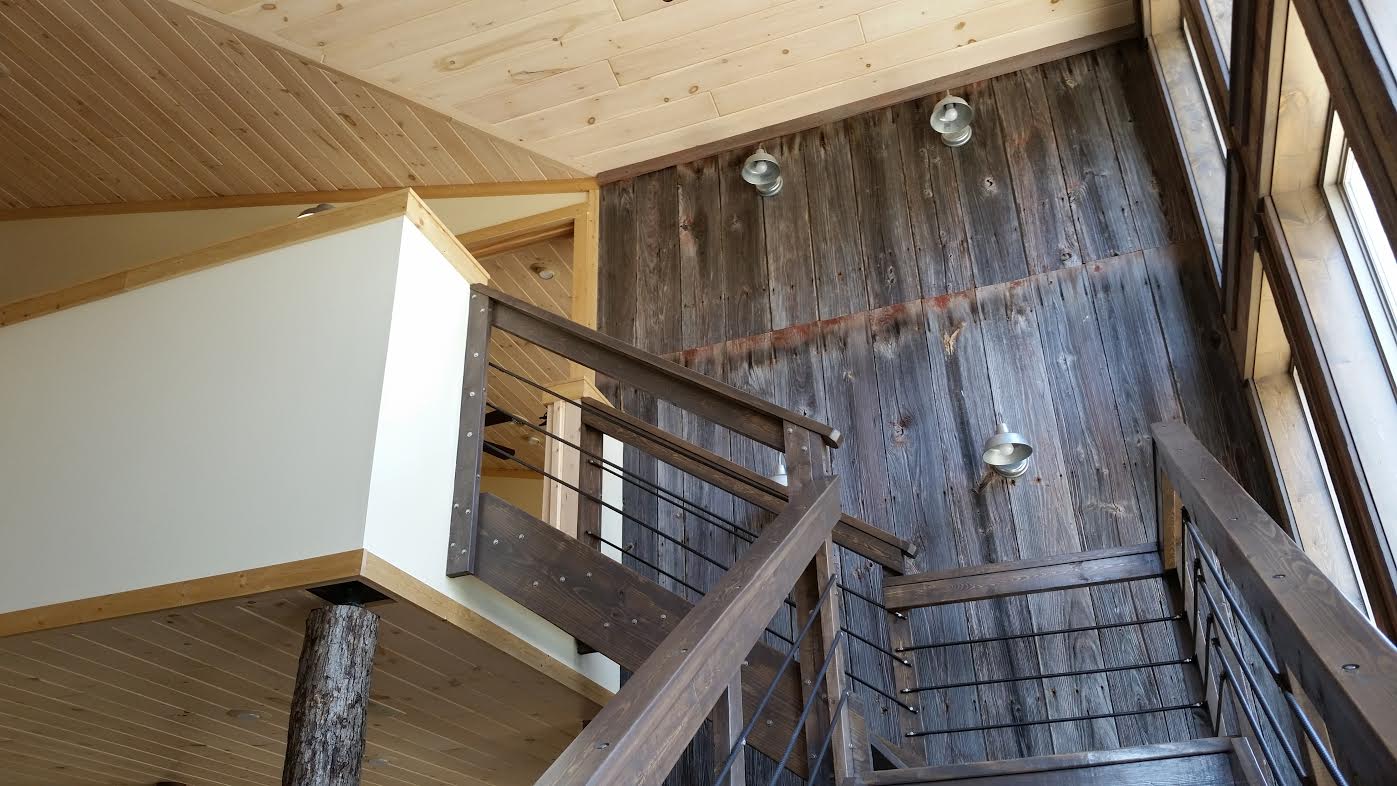 While log siding (especially half-log and quarter-log siding) can be great for interior paneling, we're continually seeing more homeowners opt for another kind of wood siding inside the home. Weathered barn wood siding offers a rustic look that pairs well with your exterior log siding. It's available in either nickel gap or trendy shiplap.
Rustic Kitchen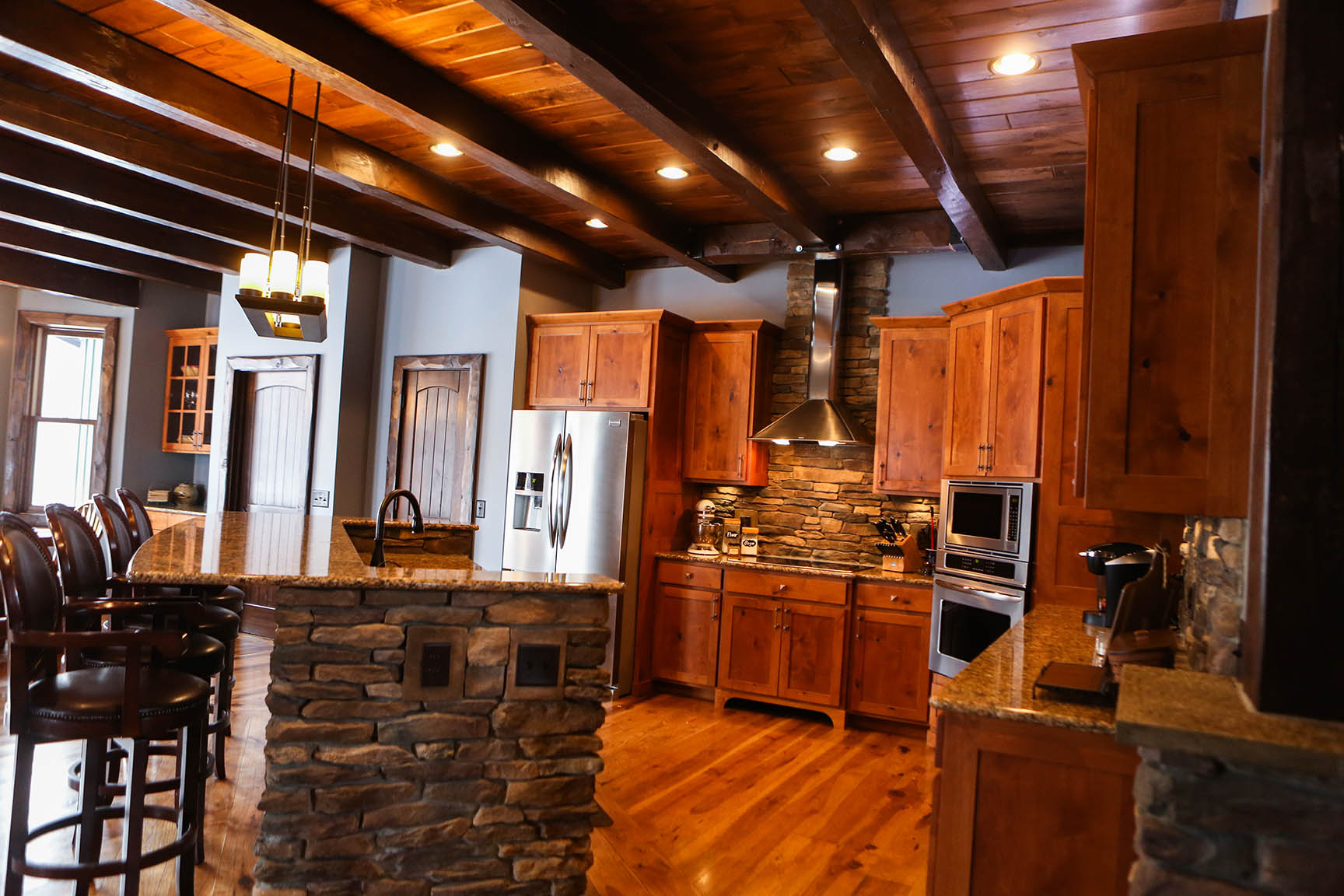 The heart of a log home is the kitchen. When it comes to decorating a log home, incorporate simple, rustic materials into the design. Stone on the backsplash and island can add texture to the room, while complementing the rustic charm of a log home.
Spa Bathroom
Log homes can warm up any room, especially if you want to turn your regular old bathroom into a spa. Just think of taking a bubble bath surrounded by cedar log siding, or freshening up in front of a wavy wood slab bathroom countertop. When it comes to creating the bathroom of your dreams, the design options are endless.
Cozy Bedroom Furniture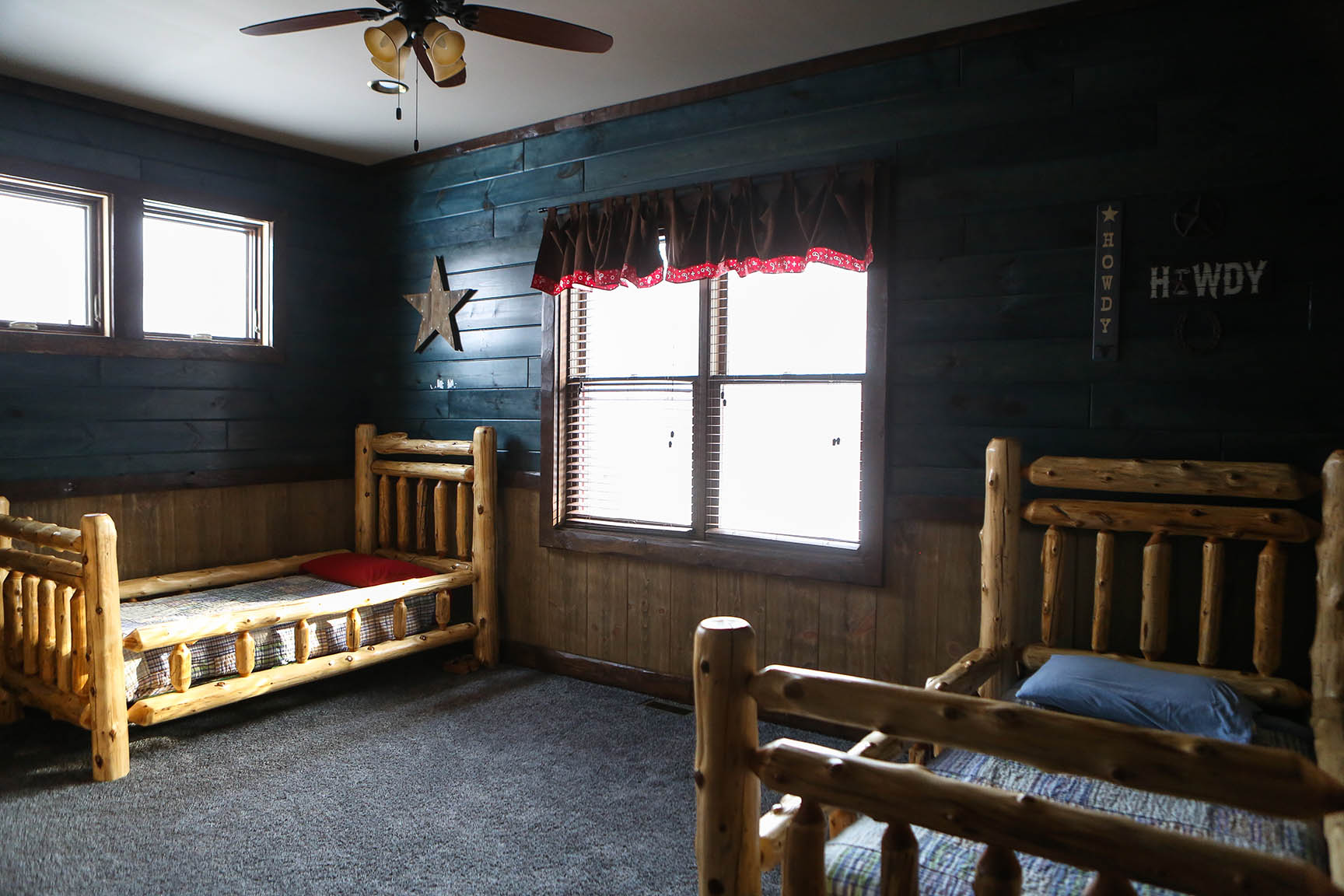 Pine and cedar logs are good for more than just siding. Consider adding other wooden elements like a log bed in the home design. Log beds create a snug and cozy atmosphere, especially when built of the same wood as the home itself.
Vaulted Ceilings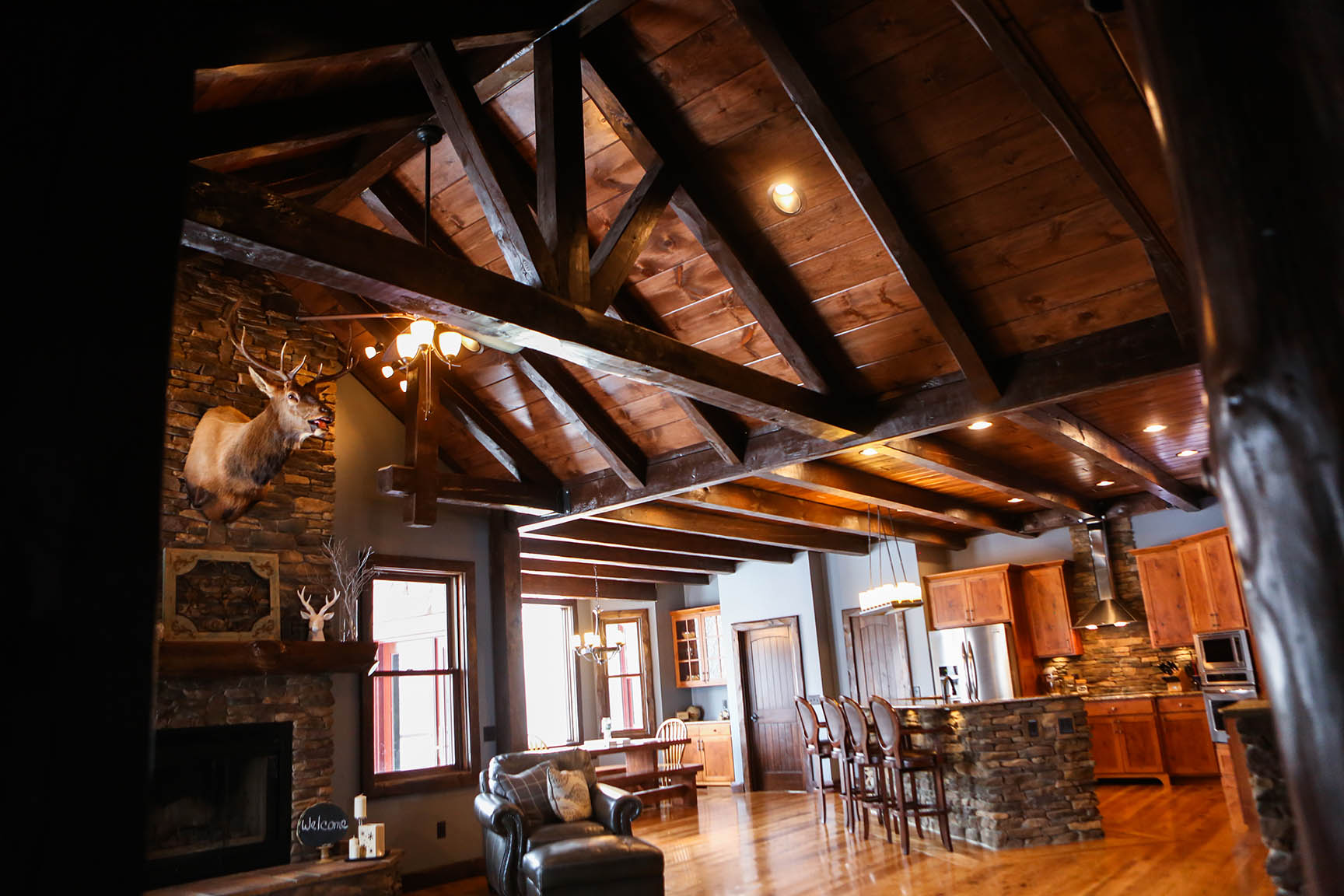 Exposed ceiling trusses can give a room a vaulted ceiling look, instantly making a room look bigger. Perhaps that's why wood trusses have become so popular. But trusses aren't just for the interior. Trusses also make for great curb appeal when used as arches over entrance ways.
Fireplace Mantel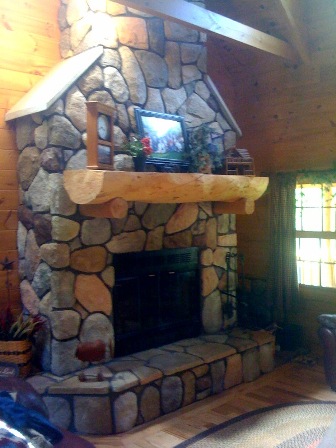 Fireplaces are almost quintessential to any log home. The warm crackle of a fire should be paired with a well-designed fireplace and mantel. Large stone can be used on the walls to add texture and contrast, while milled timber logs make for great fireplace mantels.
Barn Wood Doors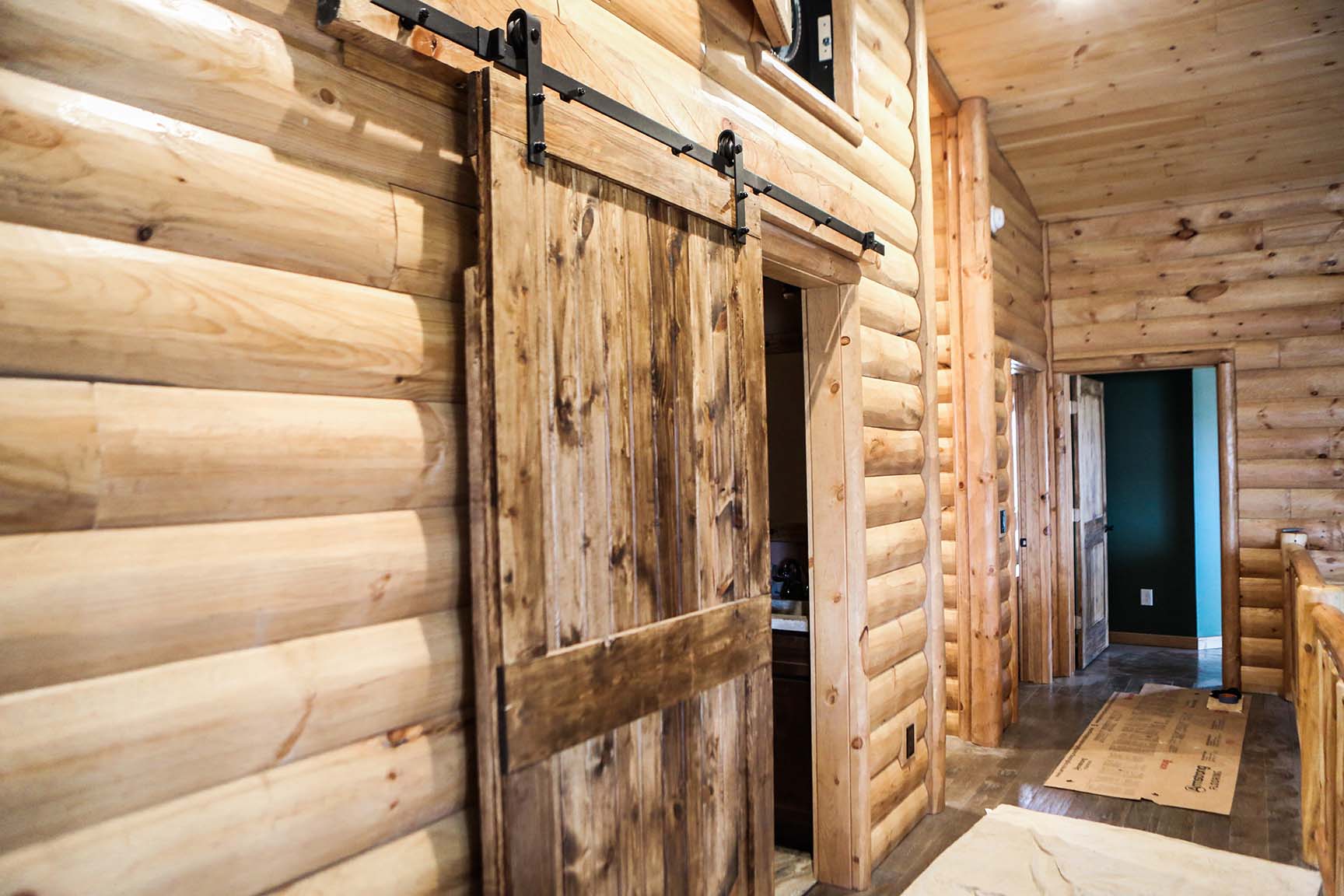 Utilize barn wood doors in place of traditional swinging doors. Log cabins can sometimes be small and cozy, making these sliding doors the ideal choice since they don't take up space with a door swing that can confine what goes into a room.
Log Staircases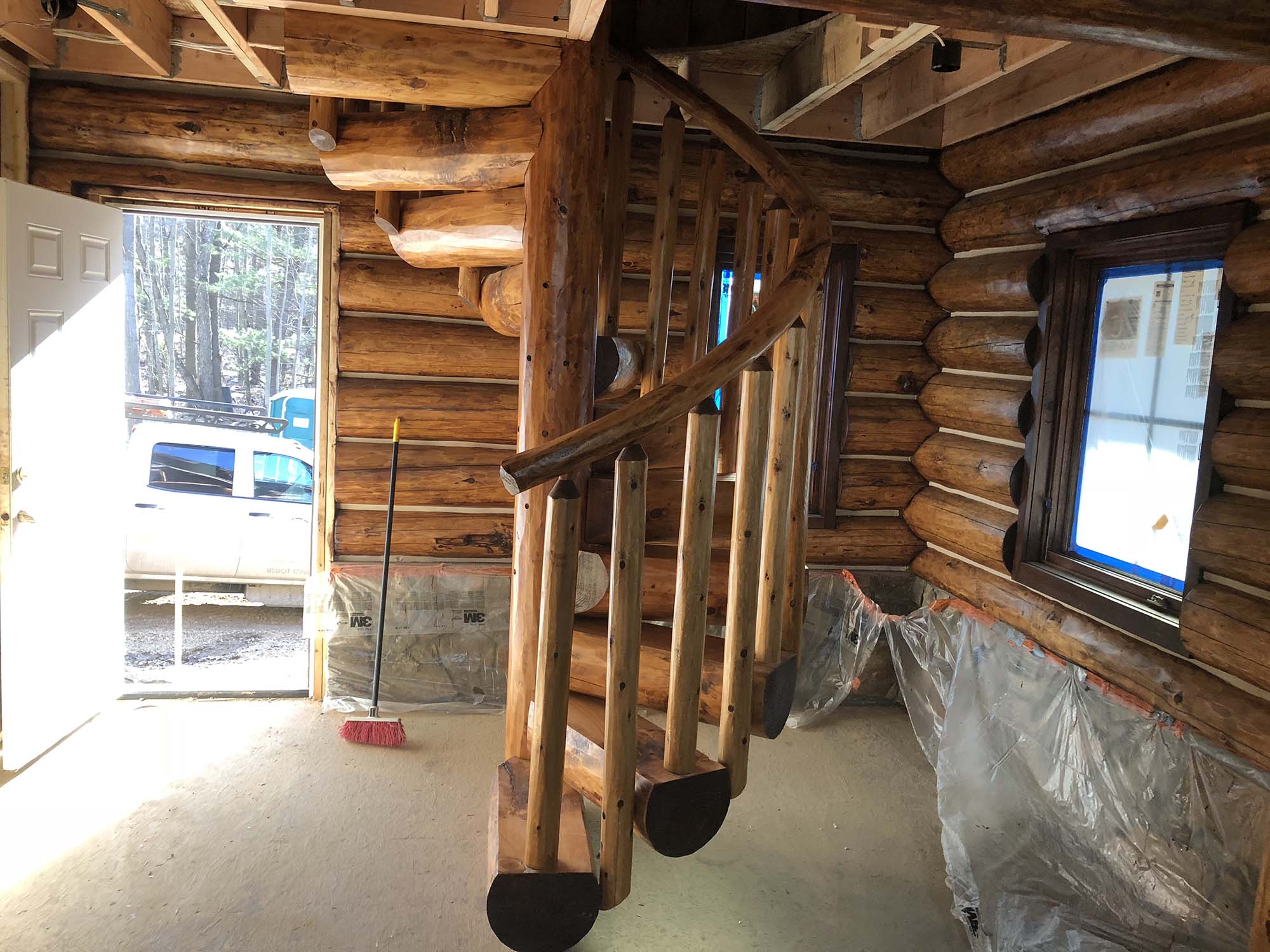 Stairs are often overlooked with interior design, but perhaps it's time to rethink the staircases in your home. Staircases should complement the rest of the log cabin decor, especially if they're positioned where they're easily seen. Think of your log staircase as a focal point, not just a means of getting upstairs.
Natural Light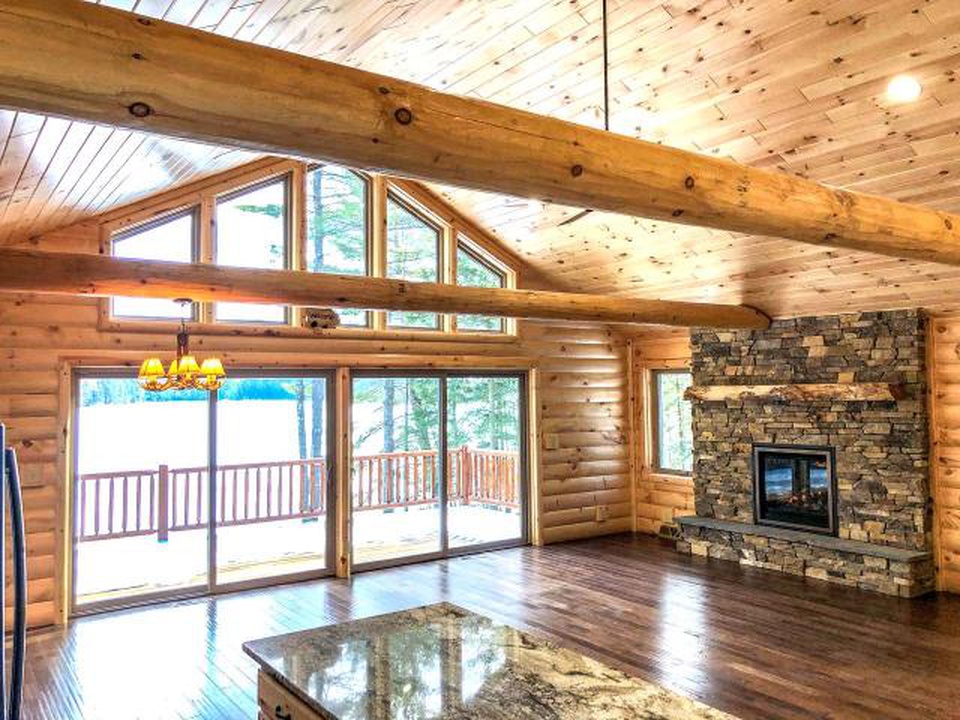 Make use of natural light with windows to brighten up your log siding. Large, bay windows are popular in log homes as they offer views of the great outdoors.
Stain Colors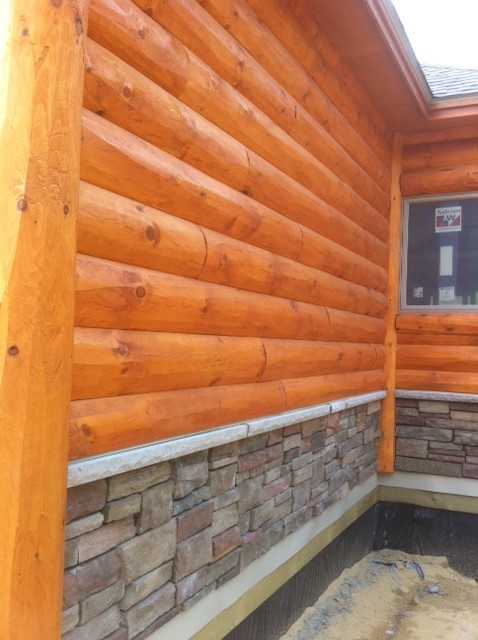 Stain not only brings your wood's beauty, but protects it from moisture, UV rays, insects, mildew, and fungus. There are many choices when selecting a stain for your log home, but we've found a few of our pre-finished wood stains like country white and gunstock to be popular choices.
Create Your Dream Log Home
There's a lot to consider when designing a log home. Northern Log Supply has the experience to help you with nearly any look you're trying to achieve. Sourced from the woods of Michigan, our expert craftsmen saw, dry, mill, and pre-finish your wood products to order. Contact us today to see how we can help you with your next log home project.