Top 5 most popular pre-finish interior wood stain colors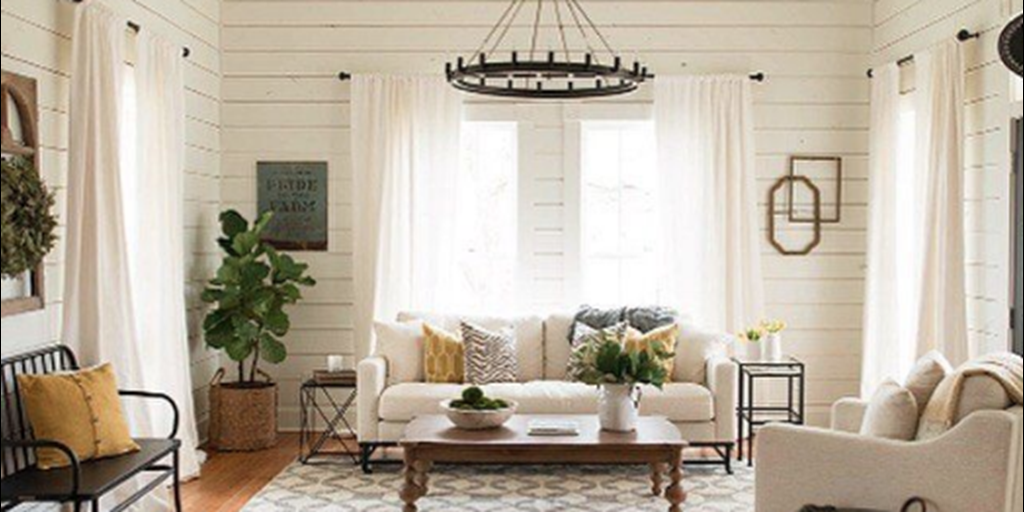 You've chosen your wood, now you just need to pick the best wood stain color that will bring out the pine's natural beauty and protect it. From wall coverings to trims to doors to stairs to log siding and railings, wood stain is one of the most important aspects to helping an interior wood project flow. One trend we've seen is that customers tend to prefer a lighter shade for the wall covering and a dark wood stain color for the trims and doors. Typically, the wood surfaces that use a colored stain is pine. Because White Cedar has a natural light and dark combination, we typically just use a clear coat to magnify its natural color. Need help choosing the best pine wood stain color? We rounded up our top five most popular pre-finish interior wood stains. See if one of the pine stain colors below can help you achieve the right look for the inside of your home or building.
Most popular pine wood stain colors:
1. Dark natural wood stain
Dark natural wood stain has a mild carmel look to it. It's mostly used on wall and ceiling applications of tongue and groove and nickel gap wood siding.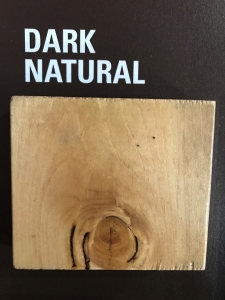 2. Gunstock wood stain
The gunstock color compliments the dark natural stain with a mild darker tone. Gunstock is commonly used for trims and interiors doors when paired with dark natural wall coverings.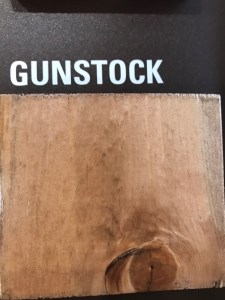 3. Dark walnut wood stain
Several shades darker than gunstock, dark walnut stain is widely used with heavy accent timber and timber trusses.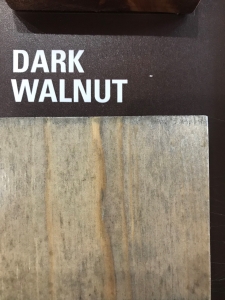 4. Country white wood stain
Our country white is a solid, smooth white wood stain that will hide any knot on a board. It's typically used on nickel gap wood siding, but can also be used on tongue and groove and shiplap wood siding.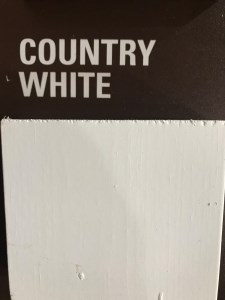 5. Weathered grey wood stain
Frequently, weathered grey is used on our weathered barnwood siding. Along with country white, weathered grey is consistently used with contemporary, modern rustic wood products, too. Typically, we don't use any type of clear coat on our weathered grey colors, as it takes away from the aged look of the stained boards.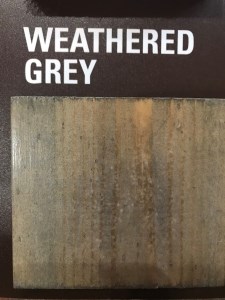 Why you should use a pre-finish interior stain
Regardless of whether you're a homeowner or a contractor, you'll want to select your stain color now. It's much easier and cost-effective to stain wood before you install it, rather than after, which is why Northern Log Supply adds stain to your product before shipping it out. Our automated sprayers will not only give your faster results, but you'll also get a smoother, more evenly coated finish. Not to mention, our borate treatment helps to extend the life of your wood by deterring any bugs or mildew. Our pre-finished and pre-stained products can cut costs, too, with most of our clients seeing over 50% in savings over having a contractor stain after installing your wood. For more interior stain colors, check out all of our pre-finish and pre-stain options, or we can custom color match to your sample. Contact our experts to help you pick your best stain.