8 Issues with Reclaimed Barn Wood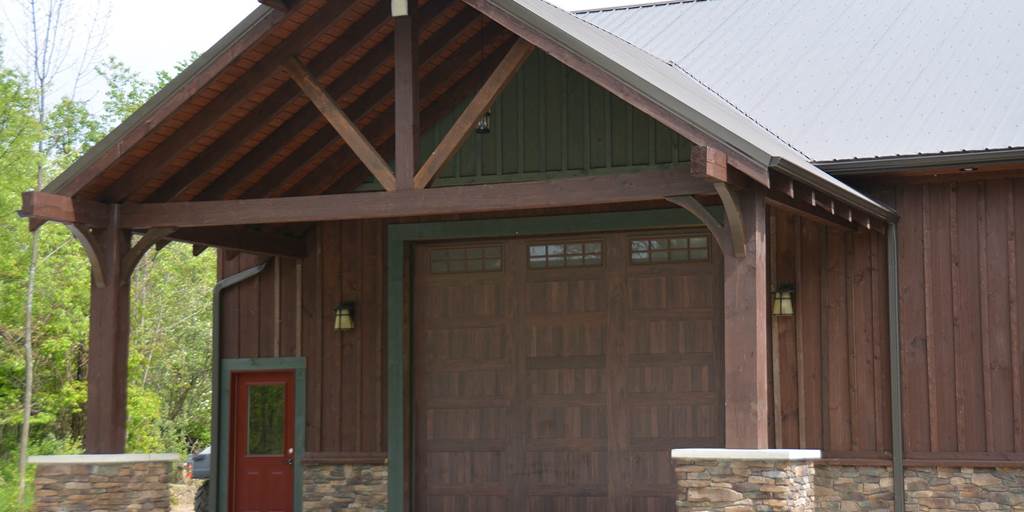 Reclaimed barn wood offers a weathered look that can instantly give a home a rustic, farmhouse vibe with its rough textures and natures tones. It's typically salvaged from old structures and repurposed as siding for walls, ceilings, and exterior applications.
You may be wondering though, is reclaimed wood safe to install in your home or business? The fact of the matter is, homeowners and contractors alike run a few risks when purchasing reclaimed barn wood. From cupping and curling to dirt and dust, we outlined some common problems you risk with reclaimed wood and how you can achieve the weathered look of barn wood without the worry.
PROBLEMS WITH RECLAIMED BARN WOOD
Sure, it looks good, but between crooked boards and insect invasions, reclaimed barn wood can present some ugly issues. Here are eight problems you may encounter with reclaimed barn wood.
DIRT AND DUST
You love the look of weathered barn wood because it shows signs of decades of use. You know what else it shows? Dirt and dust—two things you'd rather not bring inside.
MOLD AND MILDEW
Reclaimed barn wood has likely been exposed to excessive moisture over the years, resulting in mold and mildew. Mold and mildew can lead to serious respiratory problems, especially in children, the elderly, and those who suffer from asthma.
CUPPING AND WARPING
Speaking of moisture, reclaimed barn wood can be susceptible to curling. The wood can either curl upward from the middle (cupping) or curl up from the ends (wrapping). Curling is extremely hard and expensive to fix, which is why many are left with the high cost of replacing the wood altogether.
NAILS AND STAPLES
Nails, metal pegs, staples—reclaimed barn wood often contains sharp objects that can scrape and cut your hands. You can also be put at risk for tetanus if they're rusty. These metal objects can be even more dangerous if you hit them with a power saw.
SPLINTERS
While less serious than an old nail, wood splinters are still painful to deal with. Reclaimed barn wood usually doesn't come sanded, so it's important to be careful when handling.
LEAD PAINT
How old is your reclaimed barn wood? If paint was applied before 1978, it may contain lead. Lead paint can cause serious health problems like kidney and brain damage when inhaled or ingested.
PESTS
While termites and other wood-eating pests aren't harmful to humans, they can do a great deal of damage to your reclaimed barn wood. Bringing them into your home can even cause them to spread and damage other wooden items in your home.
CROOKED BOARDS
Reclaimed barn wood isn't always cut evenly, making it impossible to line up boards evenly. It can be hard to achieve the look you want when you have to cover up gaps and holes.
GET THE LOOK OF RECLAIMED BARN WOOD WITHOUT THE WORRY
Love the rustic look of weathered barn wood, but without the dirt, curling, and insect invasions? You shouldn't have to choose between functionality and appearance.
Northern Log Supply's barn wood siding is worry-free. Harvested from the woods of Michigan, we kiln-dry and hand-craft antiqued, distressed barn siding with the same look of reclaimed wood. However, our barn wood siding comes with a few modern conveniences. We offer tongue and groove matching for nickel gap or flat back for center matching. End matching is also available to make installation a breeze.
Want to prevent bugs? Regardless of where you live in the USA, our insect repellent wood treatments are custom-made to prevent bugs in your location.
Choose from a variety of styles, including weathered or circle-sawn barn wood, and shiplap or nickel gap. A variety of barn wood stains are available, but if you have a specific look in mind, we can custom match colors.
Finish the look with rusted steel, hardware, or a classic barn wood door. For worry-free wood, check out all of the barn wood siding options available at Northern Log Supply. Contact us today to help you with nearly any look you're trying to achieve.