From Cozy Cabin to Modern Metals: Three Unique Rustic Deck Railing Ideas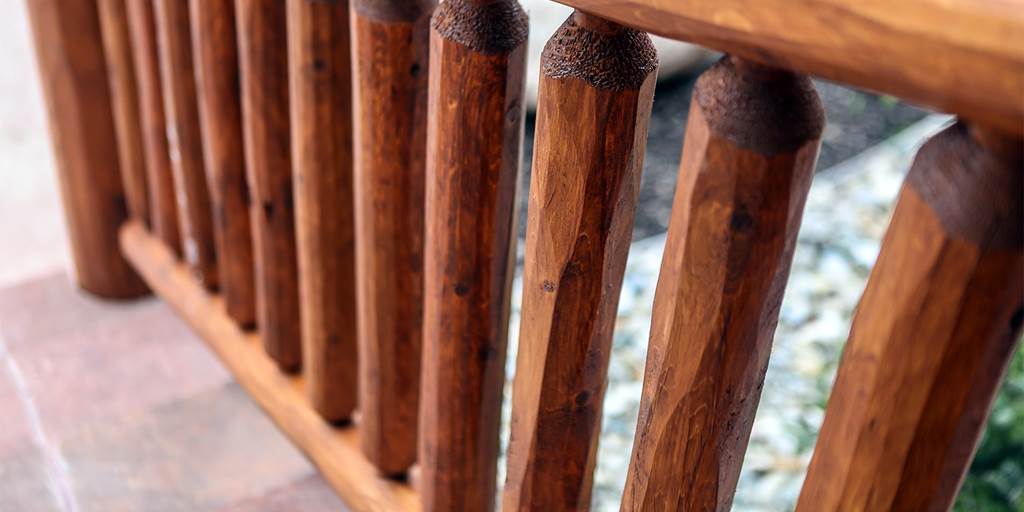 Deck railing is one of the most important elements to consider when building a functional, beautiful deck. Railing adds the security necessary to make your loved ones and guests feel safe spending time on your deck without risking any hazardous falls. In some cities, railing is even required for your deck to meet safety codes. At Northern Log Supply, we've gathered three rustic deck railing ideas to ensure your deck railing is up to code and ready to impress.
Railing makes a big visual impact and decisions like the materials, texture, and shape will influence your deck's overall aesthetic. Whether you're a classic designer eager to build the traditional cabin deck of your dreams, or you prefer contemporary rustic designs with a modern metal flair, use your railing as another chance to infuse your deck with your unique style and taste.
Looking for rustic deck railing experts to help you finish your project? Explore our offerings here.
Classic Cozy Cabin 
Round, thick spindles and shapely rails make classic cedar railing the perfect choice for any deck. Hand-hewn cedar has a smooth but imperfect texture so the wood keeps its natural texture and imbues your deck with an authentic cabin aesthetic.
This popular design pairs rich cedar tones and rustic knotting with traditional shapes. The result is a cozy cabin-style railing that can be customized to fit any deck's size, style, and stain.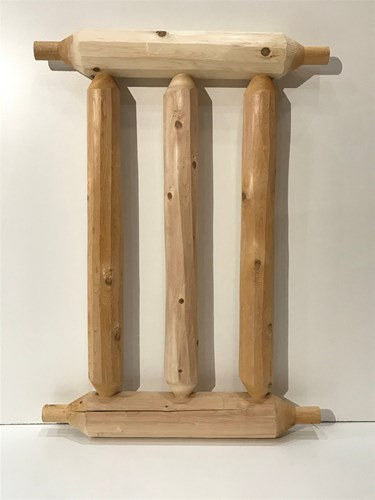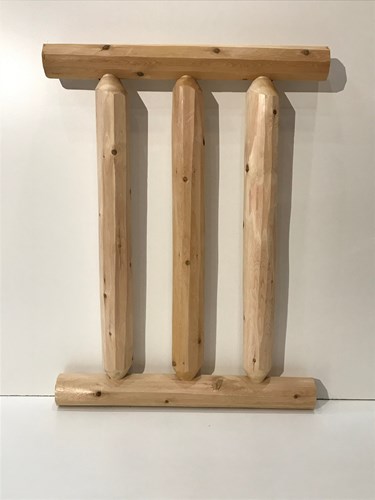 Traditional with a Twist
Hickory spindles add a fresh update to this rustic all-wood design. This railing has the traditional shapes and styles of its classic counterparts, but the spindles are made of hickory instead of cedar. Hickory is loved for its coarse texture and deep coloring, and using hickory with bark perfectly preserves the wood's natural appearance.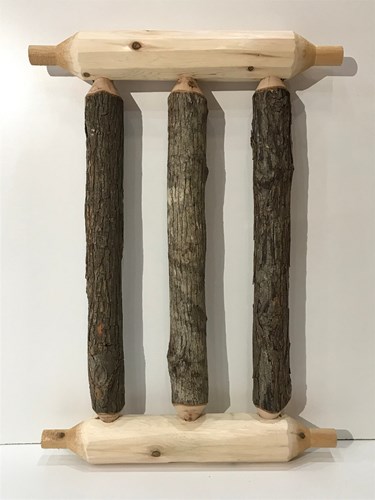 Get the Right Feel: At Northern Log Supply, we know how important it is to choose the right texture for your wood railing. We're happy to send samples upon request so you can feel confident in your choice before buying.
Modern Metals
If you love rustic railing but want to add a modern flair to your deck, consider using metal spindles instead of wood. Angular cedar top and bottom railings anchor spindles made of black bar or rebar, marrying bold metal elements with traditional wood textures in this beloved design. 
This versatile design suits many styles. From eclectic designers who want a unique twist on their traditional railing to classic log cabin lovers ready to modernize their all-wood deck with an attractive update, metal spindles make an impact on every deck.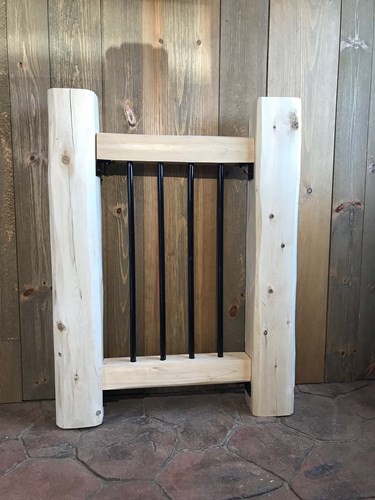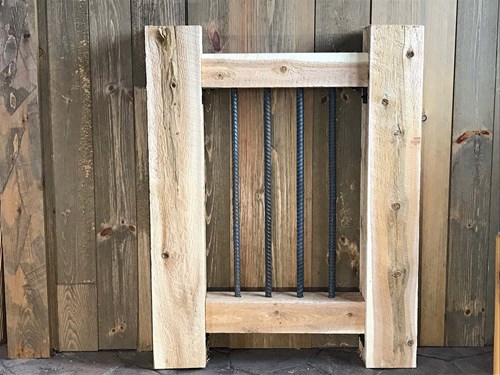 Custom Rustic Railing Solutions with Northern Log Supply
At Northern Log Supply, our skilled craftsmen have delivered quality deck railing for countless log home and renovation projects, each customized to best suit the needs and tastes of our customers. We harvest premium pine and cedar wood that we saw, mill, and protect with weather-resistant pre-finish before shipping our easy-to-install products right to your door, anywhere in the US. 
As a family-owned business, we prioritize providing our customers with unparalleled customer service and personalized support. Whether you need design guidance for custom rustic deck railing ideas or advice on how to best protect your railing so it withstands weather and time, we're here to help. 
Contact us to get started on the deck railing of your dreams today.