How Lumber Mills in Michigan Make a Difference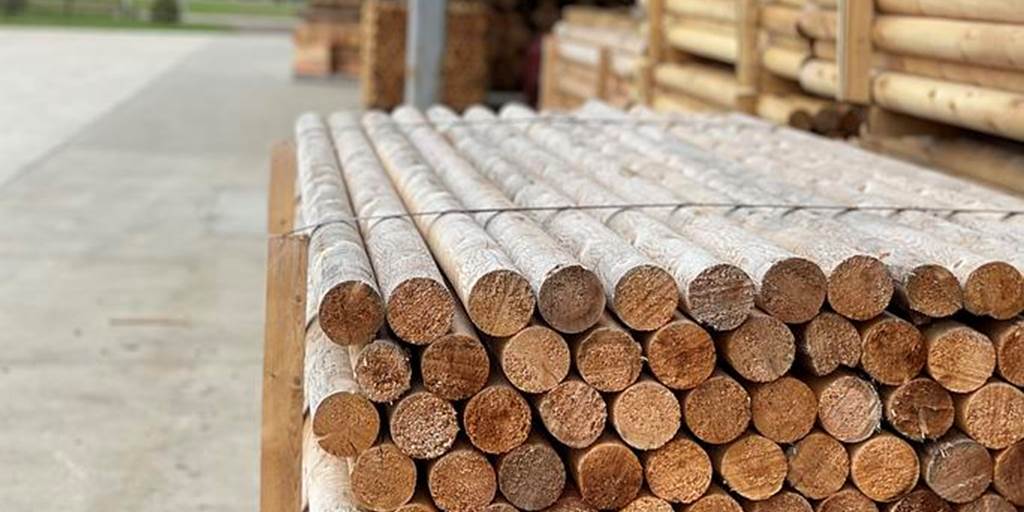 Lumber mills in Michigan offer a wide array of advantages as you consider what supplier best suits your needs for your lumber project. From commercial to residential to wholesale uses, Michigan lumber mills deliver top-quality wood straight from the local forests, and they do so without the middleman or markups associated with big-box home improvement stores. When you work with a Michigan lumber company, you get a level of craftsman expertise you can't find anywhere else.
Whether you're hoping to build a cozy log home from scratch, create a chic wood barn wedding venue, or update your building with classic rustic touches like log railing or staircases, working with lumber mills in Michigan will make a meaningful difference in your residential or commercial project. 
Materials Straight the From Michigan Woods
Michigan logging companies take advantage of the bountiful, beautiful local forests and source the materials for your project straight from Michigan woods. When you want a natural aesthetic and feeling to your lumber project, you can count on direct-from-the-forest wood to bring a sense of rustic authenticity to your space.
Wood sourced from big-box home improvement retailers comes from a variety of locations, typically off-shore. Big-box retailers must source wood materials in massive quantities, and their efforts contribute to massive deforestation in vulnerable forests. In Michigan, research has shown that logging is not contributing to deforestation in the state's more than 20 million acres of woodlands. When you partner with Michigan lumber mills, you know precisely where your wood is coming from, and you can feel safe that it's not causing environmental harm to our great forests.
Quality, Sustainable Lumber to Michigan and Beyond: Whether you're local to Michigan or are further away, we ship anywhere in the U.S. — allowing you to enjoy the excellence of Michigan pine and cedar no matter where you call home. 
No Middleman Markup, More Customization
When you partner with Michigan lumber mills, you avoid the middleman and get your materials straight from the source. This allows you to skip the markups and save added costs because you're given competitive rates from the mill itself. Lumber mills are also able to better serve your unique goals than big-box stores because they have the expertise necessary to find options that best suit your budget and needs. 
At bix-box stores that don't specialize in wood alone, products typically come in standard packages with little room for customization on the quantity, style, or type within the package. With a custom approach, Michigan lumber mills can tailor your purchase to your precise vision and work with you hands-on to ensure your final product is exactly what you hoped for. 
Lumber mills in Michigan help you save money so you don't have to pay the upcharges at general home improvement stores. When you work with a specialty lumber company, you can count on expert craftsmen to help you achieve your design vision with quality lumber products tailored to your unique needs.
Full-Process Quality Control
Lumber mills in Michigan take pride in their quality control. Because lumber mills have the unique ability to monitor each step of the production process, they're able to control the quality at every stage and catch imperfections early on. Many mills operate with thorough inspection practices to ensure the wood you receive has been approved by an experienced craftsman and is ready for your use. 
At mills like ours, we go a step further than general home improvement stores and control the entire process, from the harvesting of your wood to the delivery right to your site. Every process is handled in-house, from sawing to drying, milling, and pre-finishing your products so they appear exactly the way you desire and stay that way for decades to come. When you partner with a Michigan lumber mill, you can trust the unparalleled quality that comes with the dedicated attention to detail and effort that your project deserves.
When You're Deciding Between Lumber Mills in Michigan, Choose Northern Log Supply
At Northern Log Supply, our team has one central passion: delivering quality, straight-from-the-Michigan-woods products custom-made to your vision so you can create the wooden building of your dreams. We offer an extensive range of products to bring your vision to life: paneling, railings, siding, staircases, doors, and much more. All of our products are designed for easy installation and come pre-finished or pre-stained to cut down on expense costs and installation time. Since we provide start-to-finish support, we can even install your products for you anywhere in the U.S.
When you're choosing between lumber mills in Michigan, you can trust Northern Log Supply to devote our energy to ensuring your product is made precisely to your vision and made to last. One look through our gallery of custom, quality creations and the difference our premium products and customer care makes is clear. 
For commercial, residential, and wholesale needs, we're here to help. If you're ready to support a Michigan lumber mill and receive top-quality lumber custom-made to your needs, contact us today to get started.