Why Big Box Stores May Not be Best for Home Improvement Projects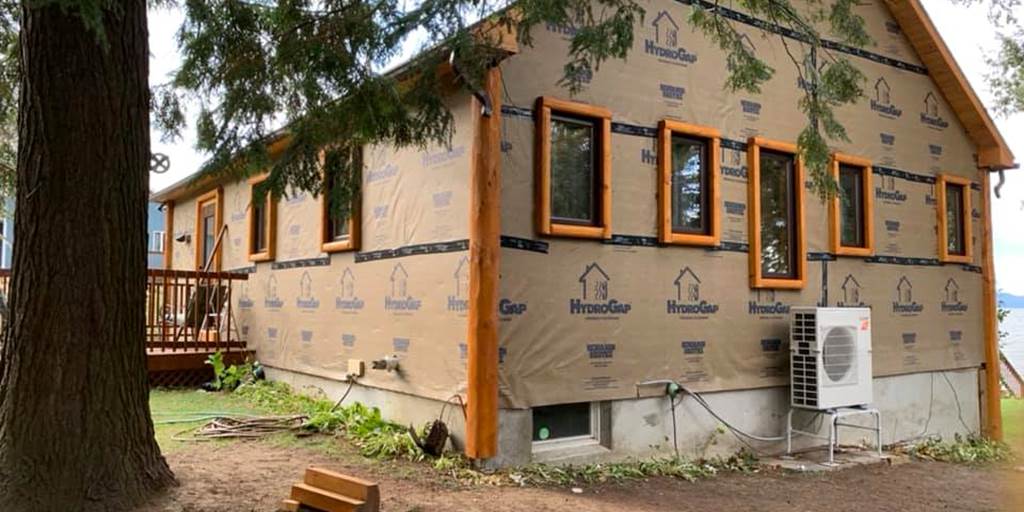 When you hear the words, "home improvement project," household name brands like Home Depot, Lowes, and Menards likely come to mind. They're close, you probably have one or all three within driving distance, and you can usually find what you're looking for. But, when it comes to larger projects, like siding your exterior, installing new paneling, or building a new staircase, the big box stores often don't cut it. The truth is, if you want to transform your home with log siding or custom-built trusses, you're simply not going to find the selection, expertise, or customization like you would find at a lumber and building material supply shop like Northern Log Supply that specializes in quality home building and renovations. Here are a few reasons why:
Expert Advice
Stores like Home Depot and Lowes employ people with varying degrees of expertise. Some may have helped their buddy install a new porch deck once. Others may have picked up a few tips here and there on the job. The point is, you never know what kind of help you're going to get.
Unlike those big box retailers, specialty log suppliers are staffed exclusively by experts. From sales representatives to installation experts, everyone on staff is completely knowledgeable about their products. They can explain the differences between products like shiplap and nickel gap, and have the information and support you need for installation, choosing the perfect siding, or finding ways to save money and keep your project on budget.
If you want a project done right, you'll find the expert advice you need at a specialty log supplier. At Northern Log, our team of expert craftsmen has years of experience in the log home industry. Through every phase of your project, our team will be at the root of the success chain, supplying expertise, dedication, and pride to every step, every detail, and every log we supply.
Product Quality
Your local Menards or Home Depot can be great for finding things like tools, hardware, lawn and garden products, and more. However, when it comes to buying high-quality wood products for things that really matter like siding, decking, and paneling, you should consider looking for a specialty wood supplier where you're treated like a real customer and not just another sale.
For example, at Northern Log, our wood is sourced directly from the forests of Michigan. We're proud to say we control the entire process from harvesting to delivery to your site. Our craftsmen saw, dry, mill, and pre-finish your wood products to order, and every piece of wood is handled and inspected by our staff before we select it for your project. Trust us, taking the extra time to ensure quality will be well worth it when you have a log home you can enjoy for generations to come.
Custom Offerings
While you might be able to find a few prefabricated options at your local big box store, things like quality craftsmanship, custom features, or flexible options will be harder to come by. The fact is, big box stores typically aren't made for custom solutions. If you have a certain style in mind or need a custom-built product, you probably won't find what you need at Home Depot.
Wood suppliers, on the other hand, employ expert craftsmen who can carve to your specs. They can work with you to design and build that custom truss for your entryway or find the perfect wooden mantel for your fireplace. At Northern Log, nothing makes our craftsmen happier than taking tool in hand. From wood beams, mantels, and table tops to trusses and railings, we'll customize as much or as little of your project as you wish. If you can dream it, we can do it!
Installation
More and more, we've seen homeowners getting their hands dirty when it comes to DIY home projects. When you turn to big box stores like Home Depot or Lowes, their employees may not be able to provide the expertise you need when it comes to installation. As previously mentioned, many of them have never worked on enough projects to know how to do it.
The difference with wood suppliers is that they have installation experts on hand to help answer any questions you might have about installing a product you're considering. They've worked with the products for years and have installed them in the field, so they can walk you through step by step on how it's done. And if you need a hand, they're happy to help!
At Northern Log, our products are milled for easy installation and will arrive at your site ready to be installed. Our installation package includes everything from taking full measurements to installing your products until installation is complete.
Support American Craftsmanship and Family-Owned Businesses
Family-owned wood supply companies offer higher quality products and services. They can't rest on their laurels or their name alone. To be successful, they look to source only the highest quality wood for their projects and employ the most knowledgeable people who can help you every step of the way to make sure you get exactly what you want.
The next time you have a home renovation project coming up, you'll want to head to a family-owned, American business like Northern Log. We have the supplies and expertise to get you what you need, and we're here as a resource to help you through any project you're working on. Our rates are competitive, and we ship anywhere in the USA. Contact us today to see how we can help with your next project.