These 5 Rooms Look Great with Log Siding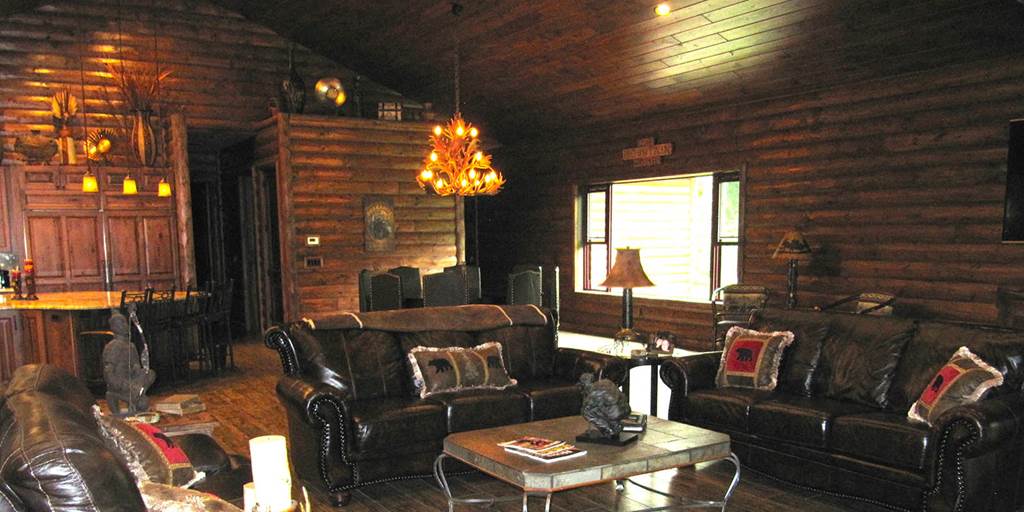 Think log siding is just for the exterior of your cabin? Think again. Installing log siding indoors can help create a natural lodge look throughout your home that complements your exterior siding. Not to mention, log siding is easy to install and maintain. Here are some popular places we've seen homeowners install interior log siding.
Living Rooms
You love the outside of your log home. Why not bring the same look the room you spend the most time in? Warm up your living area with pine or cedar log siding. Consider installing a milled log over your fireplace or exposed cedar log beams in your ceiling to complete the look. See how these homeowners incorporated log siding into their main rooms:
Bathrooms
Bathrooms don't necessarily have to be covered in tile. Wood products like log siding can be just as water resistant. Turn your regular old bathroom into a spa. Just think of taking a bubble bath surrounded by cedar log siding, or taking a mirror selfie with a pine log siding backdrop. Take a look at how our customers used log siding in their bathrooms:
Bedrooms
Ever dream about being in the woods in a cozy log cabin? Wake up to a bedroom covered in log siding. On those chilly autumn nights, these bedrooms will make you want to curl up with a blanket and a good book. See the log bedrooms some of our customers dream in:
Hallways
In addition to rooms, consider installing log siding in your hallways, too. This way, the natural wooden ambiance can flow seamlessly on your journey from one room to the next. Even narrow hallways can look wider with a quarter or half log siding that's pre-stained with a light wood color. For design ideas, you could line just the top half of the wall with log siding, or add vertical rows of board and batten. Take a look at how some of our customers used log siding in their hallways:
Staircases
Don't forget the walls surrounding your staircases. Log siding can be the perfect accent to your classic cedar log railings. See how our customers took their staircases to new heights with our log siding:
Install Log Siding Indoors
Northern Log Supply offers cedar and pine Paul Bunyan Siding with the appeal of a massive, full log look for your log home. We also offer half-log siding and quarter log siding for a fraction of the price. Choose from pine or cedar and smooth or hewn. Complete your project by choosing a clear coat to bring out the wood's natural beauty, or select a Storm stain, like popular colors "Butternut" and "Teak," from our pre-finish stain selection for cheaper and faster installation. Our friendly staff can help you from measuring to ordering through shipping and installation. Contact us to see how we can help you with nearly any look you're trying to achieve.