Endless Possibilities: Eastern Red Cedar Wood Uses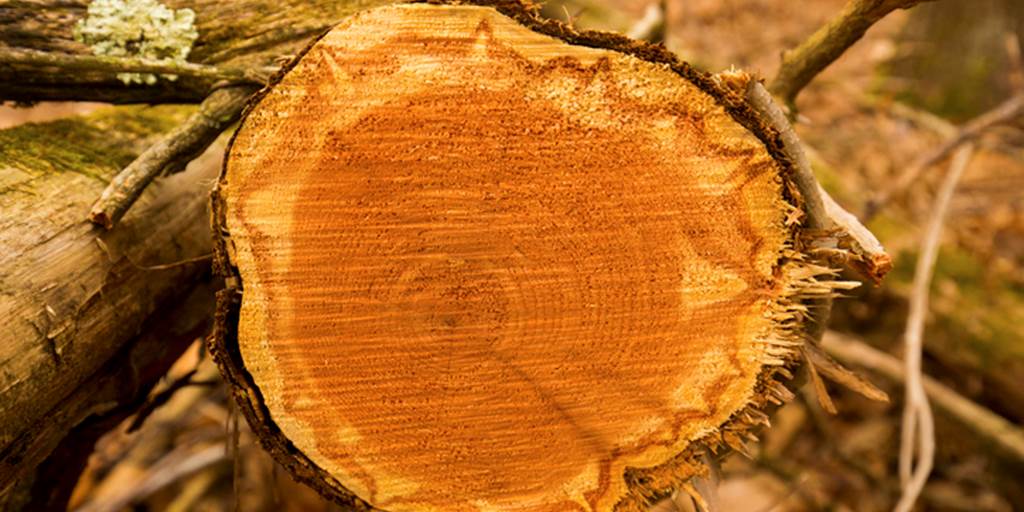 This well-known wood species is regarded as distinctive, protective, and durable. 
Eastern Red Cedar wood uses run the gamut, from key construction material to decorative personal items, and even the mundane — such as in the making of pencils. Also known as aromatic red cedar, this wood species is known for its pink and red hues and distinctive fragrance. 
The wood's beautiful coloring and pleasant fragrance, which also doubles as a moth repellent, led to its popularity when used to craft chests, closet linings, cabinets, wardrobes, and the like.  But, eastern red cedar wood uses extend far beyond personal items or heirloom-worthy storage containers. Let's dive in and examine the strengths of material and how it can be used to create or add character to your home. 
Create Your Vision: From wood type, cut style, and joints, learn how to choose the perfect elements for your log home or cabin.
Advantages of Red Cedar Wood
Eastern red cedar wood brings strong attributes that make it a perfect choice for a variety of projects, from exterior siding to interior accent pieces.
Beauty — While the reddish tinge helps give the wood its name, you'll also find swirls of brown, cream, or amber colors throughout the mostly straight-grain wood. A clear coat finish is often enough to bring out the rich colors though the mix of hues blends well with a great number of staining options.
Sound resistance — Cedar is a porous wood, which gives it the ability to absorb noise. This quality is one of the many reasons why it's commonly applied to the exterior and interior of homes and buildings.
Insect repellent — We mentioned the utility of the wood in repelling moths above, but the oil in cedar wood can also be effective in deterring other pests, like ants, mosquitoes, and termites.
Durability — Though eastern red cedar is a softwood, it has exceptional hardness (900 on the Janka scale) and can stand up to damp climates and environments. It doesn't shrink, warp, swell, or decay — even during extreme changes in weather or moisture — which makes it an excellent choice for log siding. Because the heartwood is rot-resistant, eastern red cedar wood uses range from outdoor furniture to gazebos, fences (and posts), and decks. 
Eastern Red Cedar Wood Uses? 
Because of its strengths and versatility, eastern red cedar wood sees use in a variety of applications. We've mentioned its suitability as a log siding material, but it can serve as a more character-laden cladding option as cedar shake shingles and panels. But that is only scratching the surface. Red cedar can be used for multiple products in designing your perfect home:
Explore Eastern Red Cedar Wood Uses with Northern Log
Northern Log Supply sources our wood products, including those using eastern red cedar,  from the forests in our home state of Michigan. Our skilled craftsmen, working at our family-owned lumber mill headquartered in Mayville, Mich., are involved in the entire process and deliver high-quality products without a middleman or markup. 
Besides high-quality, natural-wood products, Northern Log provides pre-finished or pre-stained components to cut your expense and installation time. All of our interior prefinished wood products receive two coats with sanding between each coat — giving them a beautiful, professional finish. We offer both exterior and interior stain options in a variety of colors as well as different finishing options and washes.
Contact us today to learn more about wood products. We're here to help you build your vision.