Find Relief from Longer Lumber Lead Times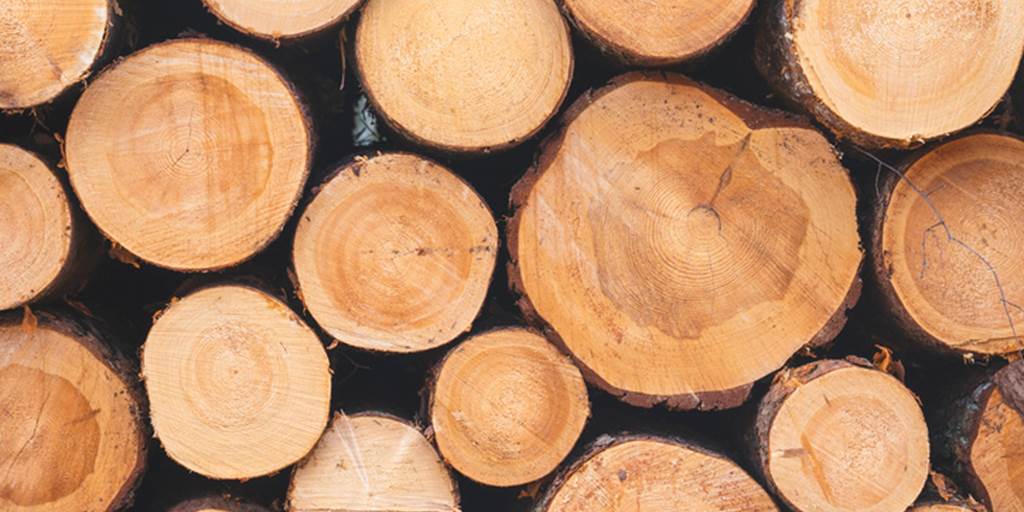 It's been a volatile two years for lumber and timber products, from scarcity to price and delivery. 
Over the last two years, prices for lumber, timber, and all wood products soared, be it for finished planks or products derived from pulpwood — like paper, toilet paper, and paper towels. And while those prices continue to ebb and flow, more disruptions have occurred as supply chain issues have levied another problem against the desires of builders everywhere — longer lumber lead times.
The surge in lumber prices began with the onset of the COVID-19 pandemic. While lumber producers dialed back production in anticipation of an economic downturn, demand rose sharply. While mills temporarily shut down to install new safety procedures, take downtime, or to weather outbreaks, demand rocketed upward as home buying roared forward. Workers who stayed at home added home office additions or took care of long-delayed expansion and renovation products. 
All this stressed lower supplies and labor, pushing prices upward and creating the opportunity for more extreme spikes in prices. A 2021 analysis by the National Association of Home Builders (NAHB) estimated that the average price of building a new single-family home has increased by nearly $36,000. The price of lumber rocketed from around $400 per thousand board feet in February 2020 to an all-time high of over $1,600 in early May. Prices have since fallen to the $800 range — still nearly double their pre-pandemic rates — in what could potentially be the new level for the near term.
Make it your own: Discover the ways to add your own style and touch to your log structure with these exterior options. 
More Scarcity and Longer Lumber Lead Times
While prices continue to stay above previous norms, several factors contributed to timber and lumber scarcity issues in 2021. Coupled with the logistics problems encountered by supply chains everywhere and labor shortages, longer lumber lead times — including finished timber products as well — have exploded. 
A brutal year for wildfires — particularly in British Columbia and in the Pacific Northwest — stunted lumber production. In August 2021, more than one million acres of land across Washington and Oregon were on fire. Meanwhile, COVID disruptions and labor shortages dogged many sawmill production facilities across the U.S. as it became more and more difficult to convince workers to return to their previous jobs in a year marked by mass resignations across the country.
Also impacting demand and lumber lead times is the ongoing housing shortage. In short, there are more people wanting homes than there are homes available. Lumber, timber, and wood materials of every type remained coveted for home builders. According to the Wall Street Journal, the United States' housing market is just under four million single-family homes short of what it needs to meet the current level of housing demand. Unless the issues causing supply constraints are ironed out, it will be tough for lumber supply to catch back up to demand any time soon.
It all adds up to longer lumber lead times. Acquiring and delivering lumber and timber used to take a couple weeks. Now it takes multiple months for many providers. In one example, Lennar — the nation's second-largest homebuilder — increased lead times by as much as 7 times in some cases to give manufacturers additional flexibility. Logistical supply chain issues persist, which make shipping and hauling timber a challenge often plagued by delays. 
But you need high-quality timber now for your log home or cabin, or other commercial or residential project. Delays or long lead times can derail these plans in a major way and possibly put their completion in jeopardy or at least severely behind schedule. What can you do to ensure you get your timber, log, and lumber materials when you need them?
No time like the present: Learn why the spring is the best time to begin building your log home or cabin.
Northern Log Supply is the Solution
As a family-owned lumber mill headquartered in Mayville, Mich., Northern Log Supply sources our wood products — from log siding and paneling to trusses and trim — from the woods in our home state of Michigan. We control the entire process, from harvesting to delivery to your site. Our craftsmen saw, dry, mill and pre-finish your wood products to order, and every piece of wood is handled and inspected by our staff before it's selected for your project. 
We bring quality pine and cedar wood directly to you without middlemen or a mark-up. This start-to-finish capability is essential in our ability to deliver wood products without many of the project-delaying lumber lead times hampering many other producers. With lead times a fraction of what others are experiencing — log siding and paneling in less than a month, and many of our options come in as little as two or three weeks — Northern Log Supply will keep your project on schedule.
We partner with the top wholesale distributors of specialty lumber and building materials to serve lumber yards and home centers across the country. Our high quality log products come with dependable service and are shipped straight to you with our own trucks and trailers, expediting and streamlining logistics.
If your commercial installation can't afford a delay, we'll be the dependable, on-time partner you need. We create a special ambiance with all natural wood products like cedar and pine timbers, barn wood, and rustic features for construction companies, contractors, and architectural firms across the country. 
Whether you are building or renovating a log home or cabin, our ability to avoid long lumber lead times means you can have confidence in your budget and plan for finishing your project. We can pre-engineer and pre-build our residential wood products to your specifications, which means easy installation for you. 
Make Northern Log your natural wood partner: We can pre-engineer and pre-build our residential wood products to your specifications, which means easy installation for you.
Avoid Longer Lumber Lead Times with Northern Log
As you start to build your home or commercial project, we'll guide you along the way. We are here to help you make important decisions: pine vs. cedar log siding, butt and pass vs. saddle notch corners, and all the other exciting details that go into building your dream home or cabin.
From offering feedback and insight in the design process to delivering materials and enhancements and help with installation, we're the partner you need to make the building of your log home or cabin a seamless process. With our in-state lumber sourcing, in-house production facilities, and commitment to quality and communication, you'll be able to keep your project on schedule and enjoy the benefits sooner.
Contact us today to learn how we can help you with your next log home project. We're here to help you build your vision.