Building a Barn Wedding Venue? Check Out Our Wedding Barn Kits
If you're considering building a barn wedding venue, you'll need the best materials on the market. Northern Log provides wedding barn kits that will help you achieve the perfect elegant, rustic look for your event hall.
At Northern Log, we harvest and mill high-quality wood directly from the woods of Michigan. From heavy timber beams to rough-sawn shiplap, weathered barn wood, and beyond, we'll supply all the materials for the wooden wedding barn or event venue of your dreams. We even offer pre-stained and pre-finished options to make your siding and accents the perfect wedding gray or white wash while saving the mess and cost of post-installation staining.
Timber Trusses That Wow
With both rough-sawn and smooth options, we use white pine, red cedar, douglas fir, or glu-lam to bring beam accents to life. Whatever connection type you need is also available at Northern Log, whether it be steel or concealed plates, hidden connections, or mortise and tenon joinery. Our products excel for several different types of truss designs and can be pre-stained or pre-finished to help you achieve the exact look you desire. Make your accent designs a reality with our timber truss products here.
Rustic Weathered Wood
Looking for that weathered wood look without the price or issues associated with actual antique wood? Our weathered wood product uses newly harvested wood while applying stains and textures that give the wood a truly rustic, weathered appearance. Choose from a variety of textures, stains, and finishes to create the rustic look you want for your venue. Learn more about weathered wood and request a quote here.
Memorable Shiplap and Nickel Gap
featured

Projects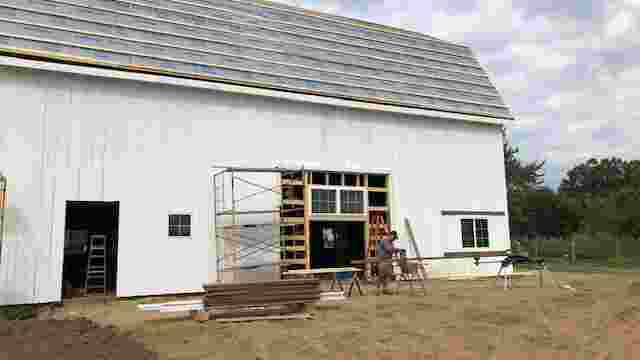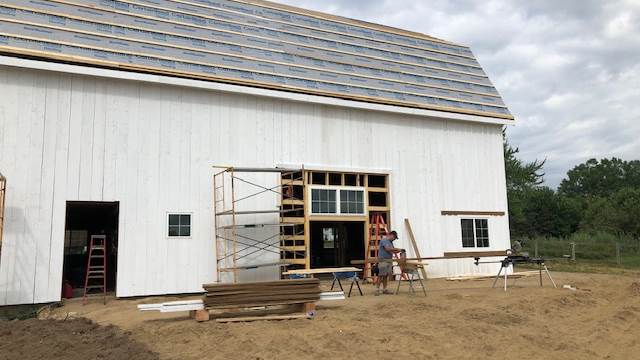 Couples everywhere will soon be tying the knot at this rustic wedding venue, built with the help of Northern Log.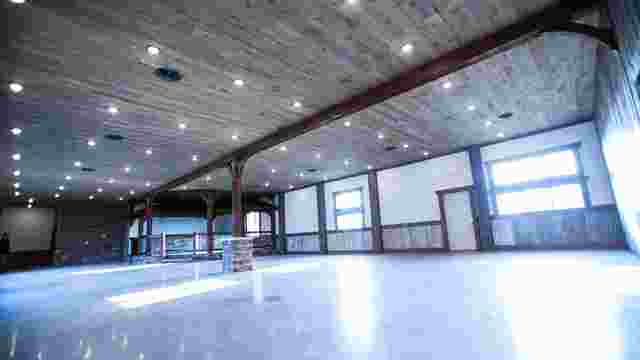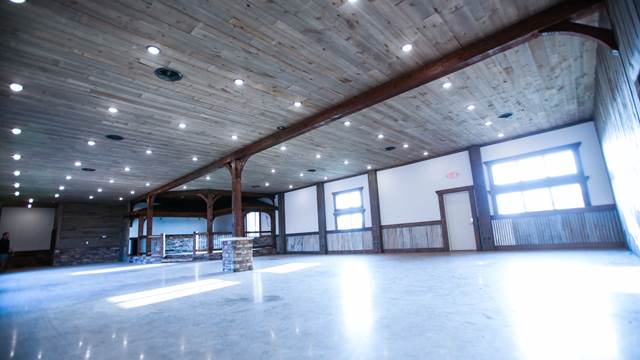 Rustic chic wedding barns, with their high eaves, large space, and exposed beams, are rising in popularity among young couples looking to tie the knot. That's where David Parks, owner of Parks Show Cattle, got the idea to convert one of his barns into a wedding venue and reception hall in Metamora, Michigan.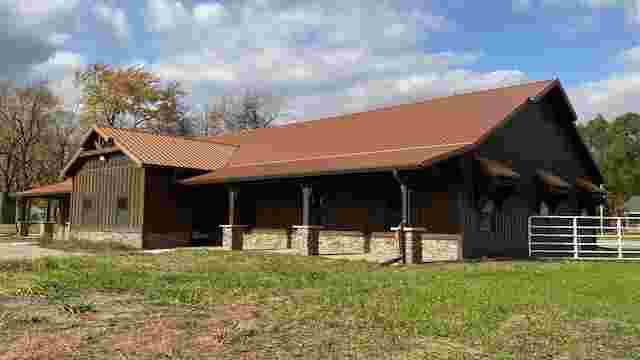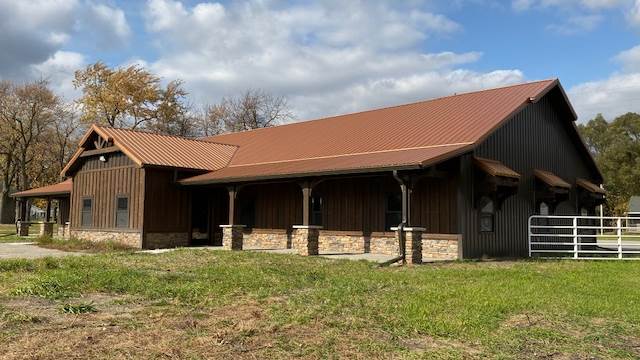 4-H is the largest youth development organization in Michigan, providing fun, educational opportunities that empower young people with skills to grow current and future leaders, such as Peter Green, owner of Northern Log Supply.
Building a Barn Wedding Venue Doesn't Have to be Hard
Contact us to discuss your designs and how we can help fulfill them today.