Choose Your Style: Tongue and Groove or Shiplap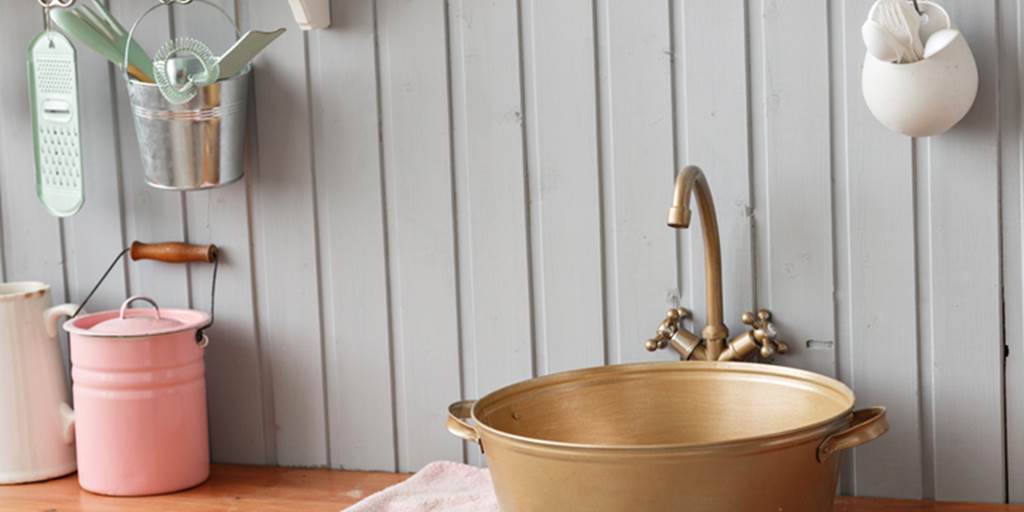 Interior wood paneling and exterior wood siding offer design choices 
If you aren't up to date on your interior design, or simply have fallen behind in your binging of interior decorating shows, then you may not be aware of the comeback of wooden paneling. No, not the dark plywood-based, laminated-surface product from 30 or 40 years ago. Today's wood paneling typically uses authentic, real wood for a realistic appeal. At the forefront of this trend is a simple question: tongue and groove or shiplap?
That question refers to the two principal styles of wood paneling that are popular when executing a modern farmhouse motif, wooden accent walls, or rustic kitchen makeovers. There are other design choices as well, such as board and batten, beadboard, nickel gap, and wainscoting, but depending on your individual preference either tongue and groove or shiplap is the clear leader in the wood paneling renaissance. 
It's no wonder interior decorating trends have navigated back to wood paneling. Whether it's adding a modern touch, instilling warmth and character, or completing a devoted rustic design, the use of real wood has opened the door for many to embrace their own vision for their living or commercial space. Read on as we examine the tongue and groove or shiplap debate, detail each method and characteristic, and demonstrate how Northern Log Supply can help your vision come to life.
Pick Your Perfect Paneling: Take a deeper look into what to consider and how to choose the wood paneling you'll need for a charming interior.
Tongue and Groove or Shiplap? Tale of the Tape
The use of wood paneling is a natural fit for many current design schemes, including modern farmhouse, coastal, cottage, and rustic. The most common use for both tongue and groove paneling and shiplap is to panel entire walls, but the potential uses go beyond that. Both styles can excel in creating accent walls, fireplace surrounds, or a backsplash. You can even use paneling to create distinctive ceilings or for new options in flooring.
Once installed, shiplap and tongue and groove paneling will look similar and in fact have a lot in common besides versatility. The biggest difference is how they fit together.
Get in the Groove
Tongue and groove planks feature a small projection (the 'tongue') sticking out of the center of the edge of one side while the other side has a corresponding indentation (the 'groove'). When installing, the tongue of one plank fits into the groove of the next. This interlocking system allows the panels to fit perfectly together, leaning to a more streamlined look that also hides nails and a smoother overall appearance.
Mind the Gap
Shiplap planks, meanwhile, have a small L-shaped notch that runs the full length of each plank. The notch on one side is on the upper edge while the other side of the plank has the notch on its lower edge. These notches fit together like steps and overlap (rabbet joints), creating a channel (or even space) between boards. With beveled edges, this channel can appear as a slight 'valley' between the individual planks.
Small Differences
When trying to decide between tongue and groove or shiplap paneling, the installation method leads to other considerations that may affect your choice. Do you want the nails to be hidden (tongue and groove) or visible (shiplap) after installation? How much visible space is preferred between individual planks? If you're in a colder climate, tongue and groove provides a tighter seal and better insulating properties. 
Don't forget the advantages of prefinishing or pre-staining your paneling either. You'll save money and time on installation, add key protective elements to your investment, and be able to find the perfect color to complete your vision.
Take it Outside
While shiplap or tongue and groove paneling can be used on some exterior surfaces, consider log siding for a more complete solution that can give your entire home or property the same rustic feel as your designed interior spaces.
At Northern Log Supply, our log siding comes with tongue and groove functionality, aiding in the installation process while also allowing you to enjoy all the benefits of a log siding. Choose from a variety of sizes, species, and textures to create your specific look.  
Don't Forget the Ceiling: Heavy timber trusses provide necessary roof support and dramatic visuals. Learn more about what they can offer. 
For Tongue and Groove or Shiplap, and All Wood Products, Trust Northern Log Supply
As a family-owned lumber mill headquartered in Mayville, Michigan, Northern Log Supply sources our wood products from the woods in our home state. We bring high-quality products directly to you without middlemen or a markup. Our craftsmen are involved in the entire process, from harvesting to delivery, and saw, dry, mill, and pre-finish your wood products to order. 
Because of this process, we're able to sidestep many of the long lumber lead times hampering many other suppliers. We're able to deliver log siding products, including paneling, in less than a month. Many of our options come in as little as two or three weeks. Our products are backed with reliable customer service and are shipped straight to you via our own fleet of trucks and trailers, streamlining logistics. We also partner with the top wholesale distributors of specialty lumber and building materials across the country.
As you start on your next wood building project, remember that Northern Log Supply offers assistance with installation. With our in-state lumber sourcing, in-house production facilities, and commitment to quality and communication, you'll be able to keep your project on schedule and enjoy the benefits sooner.
Contact us today to learn how we can help you with your next natural wood construction project. We're here to help you build your vision.