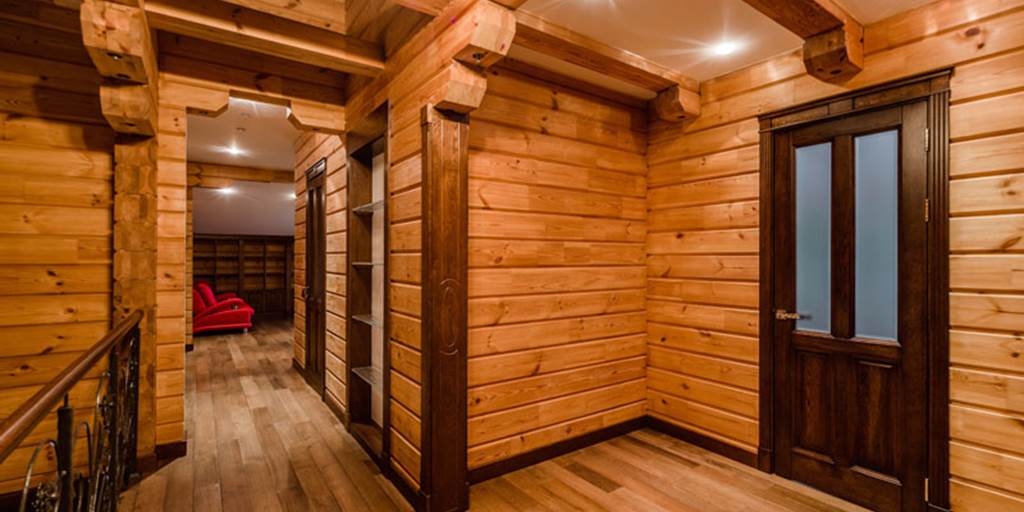 Nothing warms up a room or makes your house feel more like home than wood paneling.  Wood helps to keep your home warm in the winter, cool in the summer and with modern manufacturing conveniences (like pre-finishing and tongue and groove for easy installation) it's easier than ever to transform your home with either cedar or pine paneling. Here's how easy it is!
Choose Your Wood
There are many advantages of using cedar lumber. While cedar lumber is more of an investment than less expensive woods -- it's a worthwhile investment. White cedar's natural oils help it to resist rot and give it a natural ability to repel insects, including termites. 
Our white pine is known to have less sap and is kiln-dried and custom cut to ensure our own best quality. We select your wood for its look, uniformity, and consistency before shipping.  Check our paneling page to see the broad range of lengths and dimensions available -- all so you'll get the exact look and quality you're looking for.
Our white cedar and pine paneling are manufactured to make your installation easy. We create tongue and groove slats to make pieces fit together easily and create a smooth finish in your home.
Pre-finishing your paneling is the shortcut to easiest installation.  When you choose to prefinish paneling, your wood will arrive with a clear coat or your selected stain color already applied and can be immediately installed.  No mess and no clean up required.