Choosing Rustic Wood Supplies for your Northern Michigan Cabin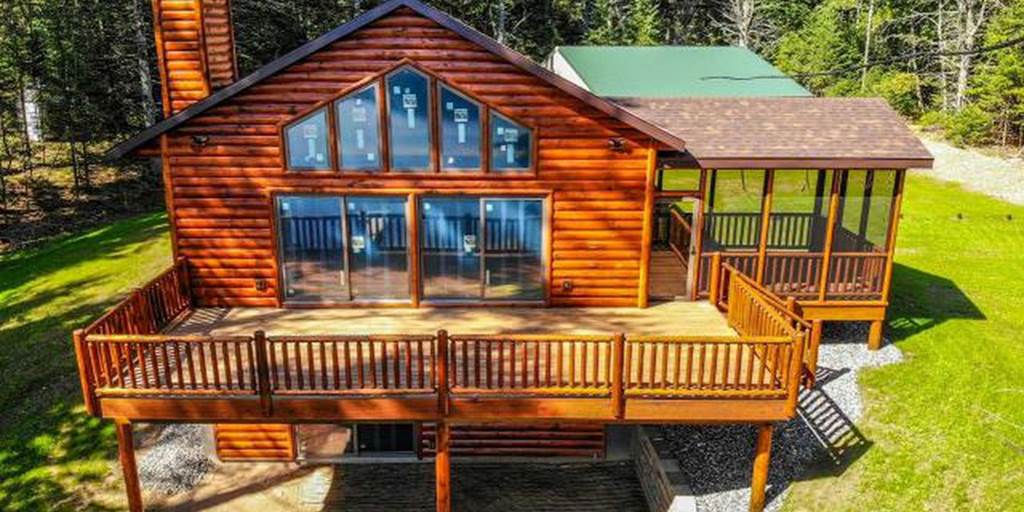 Whether you're building a fishing lodge, romantic cabin, or a log family home deep in the woods, it's important to choose the right rustic wood supplies for your Northern Michigan getaway. When you work with a logging company committed to bringing your cabin dreams to life, your options are endless for the design and materials of both the inside and outside of your project. From siding to railing to staircases and more, you get to choose the exact wood and style you want for each component of your cabin.
Don't let your options overwhelm you. We've simplified what to consider as you choose rustic wood supplies for your Northern Michigan cabin, including a comparison of the most common wood species, common applications to consider, and how to make the installation process easy so you can enjoy your cabin quickly, and for years to come.
Choosing the Right Rustic Wood Supplies
Wood Choices for Siding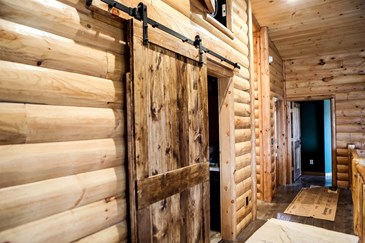 Two classic wood choices for cabin siding are pine and cedar, which both offer unique advantages depending on your preferred style. Pine is a durable, budget-friendly choice known for its knotty appearance, and these knots add a rustic visual appeal when used for siding. Because knots can seep sap when warmed by the sun or in environments with heavy moisture, we recommended using pine for interior siding. This allows you to enjoy its beauty and durability without the risk of sap.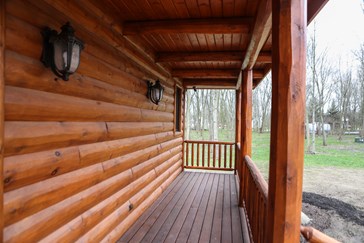 Cedar is another popular choice, beloved for its durability and natural sound resistance, and insect-repellant abilities. This hardy wood comes in rich brown, red, and white tones that capture the classic essence of a log cabin. This wood thrives in damp environments, withstanding harsh weather without shrinking, swelling, or decaying. For these reasons, we favor this choice for external siding.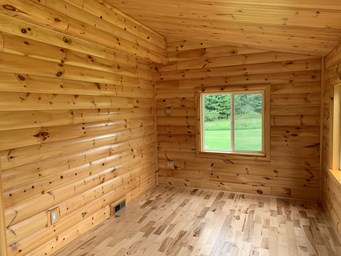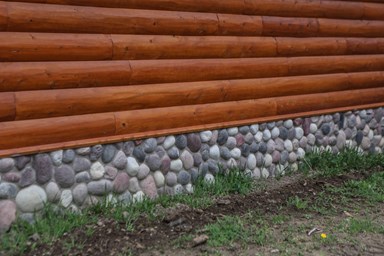 Both wood species are available in smooth and hand-hewn styles. Smooth logs offer a clean-cut, polished appearance, while hand-hewn logs have a hand-peeled look with a coarse, natural feeling quality. Evaluate their aesthetic differences and pick the style that suits your personal vision best.
Applications to Consider
As you design your cabin, evaluate what applications you will need rustic wood supplies for. Your project may need:
To ensure each component of your cabin matches the way you want it to, consider purchasing your rustic wood supplies from a logging company that offers materials for every application you need. This way, everything from your trim to your doors to your siding complements one another and fits perfectly during installation, rather than trying to piece together parts that don't match from an assortment of vendors.
Make Installation Easy with Rustic Wood Supplies from Northern Log Supply
After you've chosen your perfect materials, it's time for installation. The best way to make this process easy is to purchase products built with streamlined installation in mind. At Northern Log Supply, we create beautiful, sturdy rustic wood supplies milled for simple installation so you can build your dream log project with ease. If you want to install the supplies yourself, each product is pre-engineered and pre-built to your precise specifications, allowing for easy installation. 
To make the process even more stress-free, we offer installation packages that include full measurement from our skilled team (or we can use a blueprint you send), assembly of your supplies in our shop, delivery to your site, and swift but thorough installation until your cabin is complete. Our expert team has the skills, tools, and commitment to serve your needs from start to finish. 
For quality rustic wood supplies straight from the Northern Michigan woods that are built to last from your unique specifications and style, choose Northern Log Supply. Contact our team today to get started on your dream log getaway.