Locally-Sourced Michigan Trusses Drive Value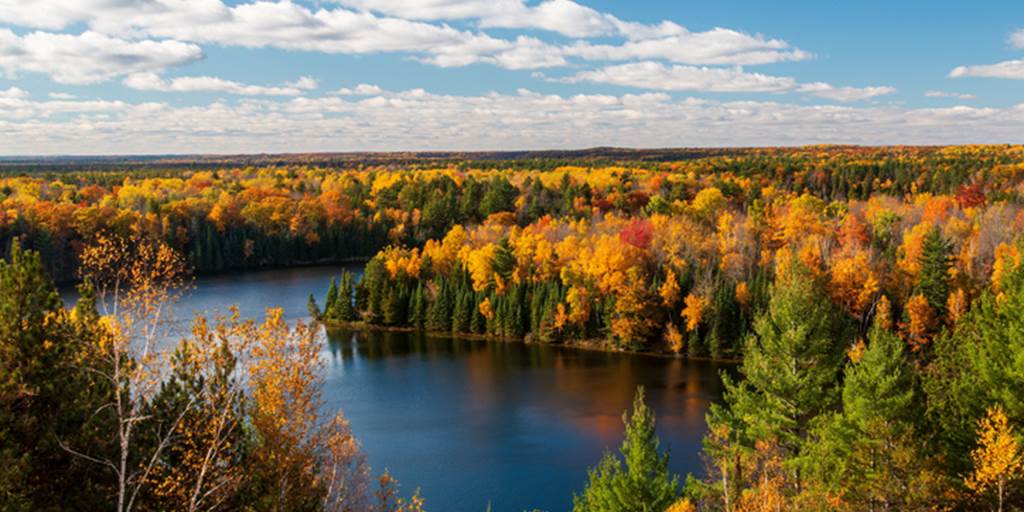 With Trusses, Beams, Siding, and More Harvested in Michigan, Customers Save Time and Money. 
It's been a wild ride for those working with lumber over the past two years as incredible price swings and exceptionally long lead times have added immeasurable frustration to the building process — for DIYers and professionals alike. But by sourcing lumber and timber locally, such as with Michigan trusses and other products, those in The Wolverine State can get their projects back on track and on budget.
First, the COVID-19 pandemic, then logistical and supply chain issues, and finally a dreadful 2021 wildfire season in the Pacific Northwest all did their part to drive lead times and prices for natural wood products well past the uncomfortable level. Prices have begun to recede in recent months — down nearly 50% from the high in early 2022 — but the potential for volatility remains. That is reflected in building prices; The average price of a new single-family home is up more than $14,000, according to the National Association of Homebuilders.
But by working through local lumber suppliers, those dedicated to harvesting wood themselves and sustainable practices, consumers don't have to wait for the lumber market to sort itself out or pay exorbitant prices. At Northern Log Supply, we've always taken high-quality wood directly from the forests in our home state of Michigan. From Michigan trusses to locally-sourced log siding and more, our customers know where their wood products come from and the difference it makes.
Tackle Long Lead Times: Northern Log Supply helps you find relief from long lumber lead times. Read more about how we do it here.
Family-Owned Lumber Mill Provides Michigan Trusses, Beams, Siding and More
Headquartered in Mayville, Michigan, Northern Log Supply brings pine and cedar wood directly to you for residential, wholesale, and commercial use — without the middlemen or mark-up. We control the entire process, from start to finish, from harvesting to delivery. Each and every product is handled and inspected by our staff before it's selected for your project and our artisans saw, dry, mill, and pre-finish your wood products to order. 
By taking ownership of the entire process, Northern Log Supply is able to provide lead times that compare favorably to other providers. We maintain plenty of stock on all our of log home and cabin products, such as log paneling.  With Northern Log Supply, you can receive log siding and paneling in less than a month, and many other options can be delivered in as little as two or three weeks.
Located in the heart of the midwest, Northern Log Supply has the ability to ship quickly to your home or job site. If you live close by, you can also come and pick up your order personally — further cutting into expected lead times and eliminating shipping costs. 
While locally sourcing Michigan trusses, beams, siding, and more saves time and money by eliminating some transportation expenses, there are more reasons to consider locally sourced lumber for your next project. 
Using locally sourced lumber and timber doubles down on the sustainability of the material. There is less transportation impact on the environment and a lower overall carbon footprint
Supporting regional or local lumber mills provides positive support for local economies
Locally sourced lumber often results from logging practices that are more transparent and more easily identifiable
Unlike a big box store with a broad range of products, Northern Log Supply and other local lumber mills have a singular focus. We have the in-depth knowledge required to answer any question, provide advice, and properly store and process all our products with an eye on the highest quality
Ready to Get Started? Need to know more about our process or offerings? Need a color or product sample? Connect with us today to learn more and even receive an estimate.
Sourcing Locally Doesn't Mean a Lack of Variety
Deciding to get the materials for your log home or wood-centered commercial project locally doesn't limit your options when you turn to Northern Log Supply. For instance, our complete line of Michigan trusses and beams come with the customizable touches to make your space truly your own. 
A timber or log truss can add depth, warmth, and distinctive style to any space. With our expertise, we can find and implement the right truss for your project, whether that includes a scissor truss, a hammer beam, or something custom designed for your build. The installation comes with its own considerations, from the use of steel or concealed plates to hidden connections or mortise and tenon joinery. Finally, our Michigan trusses, like all products, come with the option of being pre-finished — saving time and cost on the installation — in a variety of colors. 
Log Siding
Like our trusses, Northern Log Supply's range of log siding is sourced in Michigan and comes with all options to make it ideally suited for your specific vision. Choose from a smooth machine finish or a more rustic hand-hewn look. Is cedar or pine wood better for your project? We're happy to help you choose the right species, size, and texture for both your exterior and interior applications. 
At Northern Log, our siding comes with its own list of features
Kiln-dried logs
Tongue and groove and end matching for easy installation
Concealed fasteners
No caulking between butt joints, with color-match caulk available
Interior and exterior pre-finishing
Weathered Wood
Our Weathered Wood line of products provides the aged, natural look of worn wood — with handcrafted distressing, weather checks, and antique-styled cutting marks — but on products made from 100% new pine lumber. 
This specialty wood line comes with the appearance you want, and none of the concerns about durability due to previous exposure to pests, mold and mildew, or rot and decay. Because it's new lumber that is continuously being harvested, you'll always be able to get more of a specific look to complete a project, whether that's antique hewn, circle sawn, or vintage barn wood. 
Need More Distinctive Looks? Learn how stained wood paneling and assorted log railing supplies can infuse your interiors with depth, warmth, and natural beauty.
Trust Northern Log Supply for Your Michigan Trusses
As you start your next wood building project — whether that includes Michigan-sourced trusses, paneling, siding, or custom-designed elements — remember that Northern Log Supply offers assistance with installation. With our in-state lumber sourcing, in-house production facilities, and commitment to quality and communication, you'll be able to keep your project on schedule and enjoy the benefits sooner.
Contact us today to learn how we can help you with your next natural wood construction project. We're here to help you build your vision.