Log Siding Products Help you Make a Statement, and More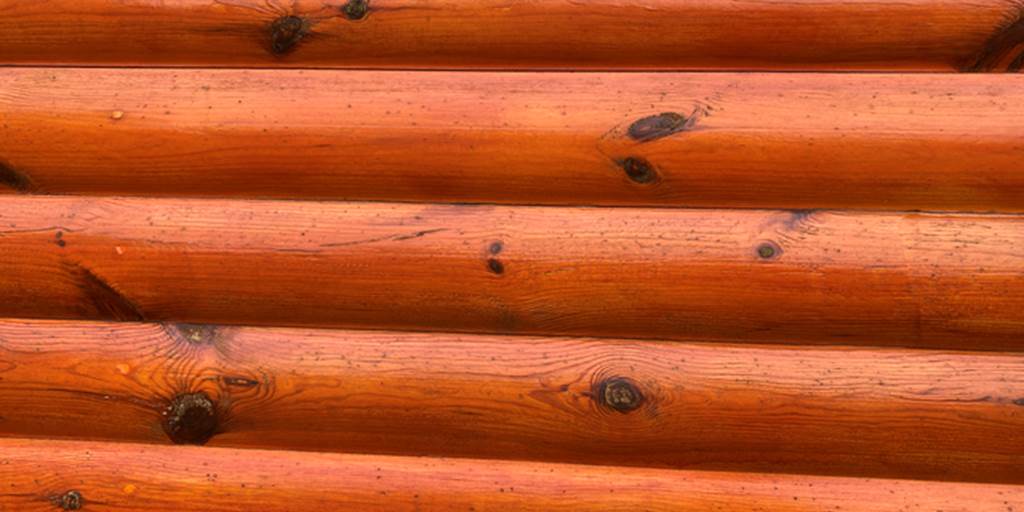 Log Siding Products Help you Make a Statement and More
From aesthetics and ease of installation to incredible versatility, learn more about the benefits of log siding. 
Log siding products remain a popular choice for homebuilders and commercial developers alike looking to feel right at home or aspiring to add personality to any residence, cabin getaway, hospitality center, hotel, or restaurant with distinctive, rustic features.
There are many reasons log siding, made from natural wood, has consistently remained the choice for discerning cabin and homeowners, and those developing commercial projects. For starters, log siding products give the same look and feel as a full log construction, without mulling over additional building materials. By using log siding, you'll save money; it costs less to deliver, handle, maneuver, and install log siding compared to the extra materials and machinery required when working with full-sized logs. These savings are realized without giving up anything in terms of the natural look, feel, and beauty of the final building either.
Compared to other siding products, log siding products also make the finishing project feel more like home. Natural wood contains a characteristic called thermal mass, a property that helps the finished log walls keep temperatures inside the structure comfortable during all seasons. Both the cold of winter, and the heat of summer, are kept at bay by log siding products. Energy-efficient log structures have become the norm.
Log siding also helps with sound deadening effects. According to the National Association of Home Builders Log and Timber Homes Council, sound is deflected by the angle, shape, and texture of the log surface of log walls (or log siding). Using log siding can help make your home visually stunning, and help make it more comfortable despite exterior temperatures and noise levels.
And that's not all. Read on to learn more about the many benefits of log siding products.
Get the right feel: Learn about the differences between a smooth and hewn log siding and which is right for your project. 
Get a Large Range of Looks, with Less Effort
Log siding products are an excellent choice if the above reasons were the only considerations. But wood is a renewable, traditional building resource that remains among the best equipped — even today — to give homebuilders the wide scope of options needed to complete their dream project.
Variety
While many synthetic products have been developed over the years, none have yet been able to replicate the natural beauty and individuality conveyed by using real wood. It's impossible to duplicate the individual grain patterns and colors from the real thing. 
At Northern Log, we open up the palette of visual options to the widest extent possible. Our range of log siding products runs the gamut from white pine and white cedar siding to distinctive cedar shakes and panels, and even more diverse choices such as wavy edge bevel siding. With our pre-finishing capabilities, you'll not only save time and money on your way to your finished project but you'll have access to a diverse range of stains. Between the choice of wood, style, stain, and smooth or hewn cuts, you'll be able to create a look that is perfectly your own.
Ease of Installation
With multiple choices in size, as well as stain color, finish, and style, you'll be able to imprint your personality on your siding choice. With Northern Log Supply, you'll also be able to install the material yourself if you desire. With tongue-and-groove capability and end matching, all our log siding products are easy to install — whether by your or contractor — which saves time on the project. You can order trim and log corner options to complete the look with a minimum of hassle. Our kiln-dried logs come with concealed fasteners to remove any needed touch-up steps after getting the siding up. 
Versatility
Log siding products are a perfect choice for exteriors, but also work well for interior walls as well. Many rooms can benefit from the material and visual benefits that natural wood presents. The ease of installation goes double when applying log siding to interior surfaces and delivers consistency with the exterior.  
No time like the present: Learn why the spring is the best time to begin building your log home or cabin.
Turn to Northern Log Supply for Log Siding Products, and Much More
As a family-owned lumber mill headquartered in Mayville, Mich., Northern Log Supply sources our wood products — from log siding and paneling to trusses and trim — from the woods in our home state of Michigan. We bright high-quality products directly to you without middlemen or a mark-up. Our craftsmen are involved in the entire process, from harvesting to delivery, and saw, dray, mill, and pre-finish your wood products to order. 
Because of this process, we're able to sidestep many of the long lumber lead times that are hampering many other suppliers. We're able to deliver log siding products, including paneling, in less than a month. Many of our options come in as little as two or three weeks. Our log siding products are backed with reliable customer service and are shipped straight to you via our own fleet of trucks and trailers, streamlining logistics. We also partner with the top wholesale distributors of specialty lumber and building materials across the country. 
As you start to build your log cabin or home, or commercial project, we can offer assistance with installation.  We're the partner you need to make your building project a seamless process. With our in-state lumber sourcing, in-house production facilities, and commitment to quality and communication, you'll be able to keep your project on schedule and enjoy the benefits sooner.
Contact us today to learn how we can help you with your next log home project. We're here to help you build your vision.