Cost-Saving Tips for Building a Log Home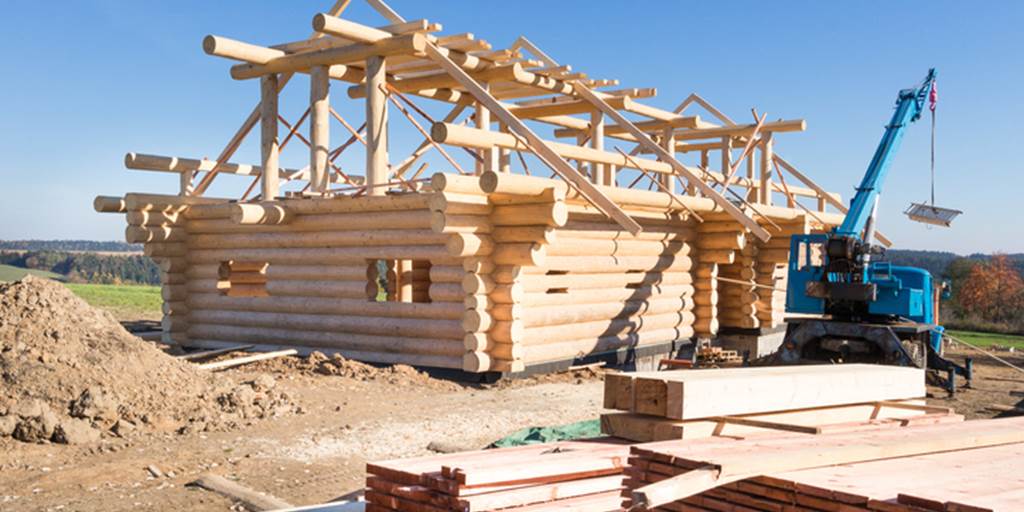 Log cabin homes are beautiful, but it's no secret that building one can come at a steep price if you aren't being careful. Fortunately, modernized techniques and advances in product offerings make it possible to significantly cut down on the average cost of constructing a log cabin home.

In addition to saving money, innovative production methods make installation a breeze, which allows individuals to create a seamless, professional look, all while leaving room in the budget for some additional modern touches. Keep reading for tips on how to lower the total cost of your cabin project and make your log home dreams a reality.
Half Log Siding Offers Full Log Look at Half the Cost
You want the look and feel of a traditional log cabin, but the cost of full-size logs adds up if you're not careful. You may want to consider using half log siding instead. Half log siding gives homeowners the notable feel of a full log cabin, but at half the expense. By splitting the log and finishing it with techniques such as tongue and groove and end-matching, you significantly cut down on materials, weight, and excess waste.
Moreover, half log siding gives homeowners the option of installing log siding on only the exterior of their log home. This technique gives you more options when designing the interior of your cabin. Half log siding opens the door to countless design possibilities:
Homeowners can achieve a completely customized look throughout the space, all while maintaining that classic log cabin exterior.
Pre-finishing or Pre-staining Your Wood Saves Time and Money
Trying to stain and finish your cabin walls and features after installation is a big—not to mention expensive—job. The decision to opt-out of pre-finishing wood before construction is one of the most common financial mistakes homeowners make during the log home planning and buying process. Pre-staining or pre-finishing your logs before they arrive on-site eliminates the mess and significantly cuts down on project labor time and expenses.
By electing to pre-stain or pre-finish logs, most customers save over 50% in costs when compared to the expense of hiring a contractor to stain after installation has completed.
When you choose to pre-finish your products, you optimize on efficiency and extend the life of your wood. Other advantages of pre-staining and pre-finishing include:
Automated sprayers ensure a smoother, evenly coated finish.
No project timeframe delays due to weather.
A borate treatment allows the material to deter any bugs, mold, and mildew.
Building Your Log CABIN on a Budget
Just because you want to build your log cabin on a budget doesn't mean you have to sacrifice on quality. Northern Log Supply can work with you to provide high-quality wood direct from the forest to help build an affordable log cabin that is guaranteed to last for generations to come.
As you start to build your home, we'll guide you along the way. We are here to help make important decisions: pine vs. cedar log siding, butt and pass vs. saddle notch corners, and all the other exciting details that go into building your dream cabin. We also help with installation! Contact us to see how we can help create the perfect log cabin for you.